How to find the best Michigan workers compensation lawyer and the questions you need to ask.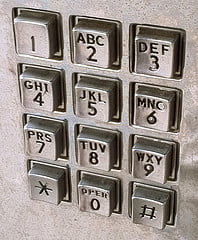 Attorney advertising is everywhere these days! Television commercials, buses, and billboards. Many people feel overwhelmed and they do not know where to turn for help.
It gets even more confusing when the attorney you call is out of state or  refers you to another attorney to handle the case.
If you are looking to hire a workers compensation lawyer, here are the questions that you need to ask!
Experience matters
We recommend that you select an attorney who has focused his or her practice on Michigan workers compensation law. These cases can be very complicated and you don't want an attorney who is just looking to make a quick buck.
Ask the attorney how many years he or she has been practicing law. Find out how many workers compensation cases are handled each year. Most importantly find out if the attorney you are speaking with will actually be working on your case.
What will I be charged
You should not be charged anything to speak with a workers compensation lawyer. These cases are handled on contingency. You only owe a fee if you are successful with your case. No win no fee.
The maximum attorney fee on some settlements is only 10%. Watch out for attorneys who want you to pay 1/3 of your recovery! This indicates they do not have much experience with workers compensation.
How do I start my case
To speak with one of our workers compensation lawyers in Michigan, call (855) 221-2667 for a free consultation.
We will make sure that your legal rights are protected and that you receive the maximum compensation available.
– Alex Berman is the founder of Michigan Workers Comp Lawyers. He's been representing injured and disabled workers exclusively for more than 35 years.  Alex has helped countless people obtain workers compensation benefits and never charges a fee to evaluate a case.
Related information:
VIDEO: What you need to know now to protect your rights and obtain your workers compensation benefits
– Photo courtesy of Creative Commons, by Walt Stoneburner.
01/01/2013