Alex Berman recovers $1,071,120.00 settlement for client on workers' compensation who had trouble getting medical items approved.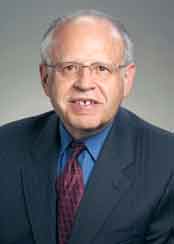 I would like to congratulate Alex Berman for his successful $1 million dollar settlement. This was not just a financial achievement but also a tremendous service for the client who has been suffering for years. Not all benefits were paid and it was nightmare for the client to navigate the workers' compensation system alone.
Why is a $1 million dollar settlement such a big deal? The state-wide average was only $59,209.41 in 2015. Settlements are calculated based upon potential medical and wage loss payments. Pain and suffering is not available. Settlement amounts have now declined 9.2% since 2010. This decrease is directly connected to recent cuts in benefits.
Red Flags
We tell our clients to watch out for certain "red flags." Getting scheduled for an independent medical examination (IME) is a cause for great concern. It usually means the insurance company does not agree with a treating doctor. Having to meet with a vocational expert handpicked by the insurance company is a sign wage loss benefits will be reduced or cut-off.
It is a good idea to meet with a lawyer while benefits are still being paid. Solving minor issues before they become out-of-control is key. Many of our clients also miss out on substantial benefits they do not know about. For example, family members can be paid up to 56 hours per week for helping with activities of daily living.
Settlements
Settlement allows a person to get medical treatment and vocational rehabilitation without interference. It also takes away worries about medical and wage loss suddenly being stopped.
Many of our clients use this opportunity to get back on their feet and start new careers. An experienced lawyer will always get a higher settlement offer and the fee is only 10% if benefits are currently being paid.
Michigan Workers Comp Lawyers never charges a fee to evaluate a potential case. Our law firm has represented injured and disabled workers exclusively for more than 35 years. Call (855) 221-2667 for a free consultation today.
Related information: