Michigan workers comp attorney explains how insurance companies use investigators to conduct surveillance of your activities.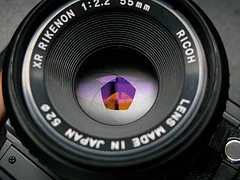 I recently saw an article in the Los Angeles Times about insurance companies using social media websites like Facebook and Twitter to deny disability benefits.  Investigators hired by insurance companies are examining these websites looking for incriminating pictures or comments.
This is really nothing new in the world of workers comp because investigators have been following claimants for years.  Social media is just the new front in the war that insurance companies wage against legitimate workers comp claims.
Insurance companies are watching
It does not matter whether you are receiving workers comp benefits or your workers comp claim has been denied.  Insurance companies hire investigators to perform surveillance on all kinds of workers comp claims. Investigators might use video surveillance to record your activities or call your house under false pretenses to get information.  Some investigators may even try to speak with your neighbors.
We have a client from Madison Heights, MI who was paralyzed and confined to a wheelchair from a work accident in the 1980s.  The insurance company hired an investigator to confirm that he was still paralyzed and using the wheelchair more than twenty years after the accident.
Insurance companies will investigate to find incriminating evidence
Insurance companies will tell you that they use surveillance to stop fraud and abuse.  Many times they are just looking for a way to deny workers comp benefits.
Insurance companies will try to find proof that a workers comp claim is not legitimate.  They will often take snippets of video surveillance out of context to try to show that an injury is not real.
Don't let the insurance company deny your workers comp benefits
You should be cautious at all times when out in public or working around your home.  Don't do any activity that the insurance company can use against you.  Get help from an experienced workers comp attorney if you feel that your legal rights are being abused.
Call (855) 221-2667 to speak with one of our workers comp attorneys for a free consultation.  There is never a fee unless workers comp benefits are recovered for you.
– Alex Berman is the founder of the law firm. He's been representing injured and disabled workers exclusively for more than 35 years. Alex has helped countless people obtain workers compensation benefits and never charges a fee to evaluate a case.
Related Information:
Video: Injured at work? Advice from a Michigan workers comp lawyer.
How much is my workers comp case really worth?
– Photo courtesy of Creative Commons, by Nayu Kim.
02/01/2011