Michigan workers compensation lawyer explains how an injury while traveling to or from work can be covered under certain circumstances.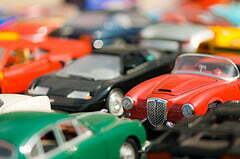 Workers compensation is supposed to pay for all injuries that arise in the course and scope of employment. Many people want to know if an injury that occurs while going to or coming from work is covered.
We frequently see individuals who are hurt as they travel to and from work. Many of these injuries occur just outside their employer's premises in a parking lot.
Workers compensation pays significant benefits in the form of lost wages and medical treatment. Many people need these benefits to support their family and recover from injury.
Here is some information about your workers compensation rights that you should know.
Travel to and from work
The general rule is that going to and coming from work is not covered under workers compensation. However, there are some recognized exceptions that could make an injury compensable.
For example, workers compensation benefits may be available when:
(1) the employee is on a special mission for the employer,
(2) the employer derives a special benefit from the employee's activity at the time of the injury,
(3) the employer paid for or furnished employee transportation as part of the employment contract,
(4) the travel comprised a dual purpose combining employment-related business needs with the personal activity of the employee,
(5) the employment subjected the employee to excessive exposure to traffic risks, or
(6) the travel took place as a result of a split-shift working schedule or employment requiring a similar irregular nonfixed working schedule.
Company owned parking lots
If you are injured while on the premises where the work is done, within a reasonable time before or after working hours, it is presumed to be in the course of employment. This means that your injury should be covered under workers compensation.
Off premises injuries can also be covered if you were injured while traveling in a reasonably direct route from a company parking area to the location where your work is to be performed. These types of cases usually involve a great deal of controversy.
Every workers compensation case is different
Your specific workers compensation case must be evaluated on its own set of facts. An experienced workers compensation lawyer can help you understand the issues in your case and recover the maximum benefits under the law.
To speak with one of our workers compensation lawyers, call (855) 221-2667 for a free consultation.
– Alex Berman is the founder of Michigan Workers Comp Lawyers. He's been representing injured and disabled workers exclusively for more than 35 years.  Alex has helped countless people obtain workers compensation benefits and never charges a fee to evaluate a case.
Related Information:
Video: Injured at work? Advice from a Michigan workers comp lawyer
FAQs about workers compensation to help protect you
– Photo courtesy of Creative Commons, by alexbartok.
08/01/2011