Work injury attorney explains how workers comp fraud is perpetrated by bad insurance companies that refuse to pay legitimate claims.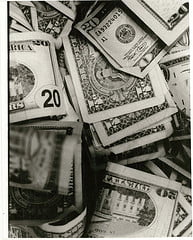 An article posted in the Detroit News reports that two dozen individuals have been charged in a scheme to defraud Medicare and Medicaid of nearly $60 million in unwarranted prescriptions. These individuals include twelve pharmacists and four physicians.
"Health care fraud steals funds from programs designed to benefit patients, and we all pay for it," U.S. Attorney Barbara McQuade said in a statement.
As a work injury lawyer, I want to tell you about another kind of fraud that is diverting funds away from Medicare and Medicaid. This is fraud committed by insurance companies that refuse to pay valid workers comp claims. This type of fraud is costing taxpayers hundreds of millions of dollars per year by shifting medical costs away from insurance companies and on to the public.
The price of insurance company fraud
Workers comp pays wage loss and medical benefits to employees who are injured at work. It is a compromise of employer and employee interests. In exchange for these no-fault benefits, the employer is protected from a civil lawsuit and from paying additional damages.
Employers must purchase workers comp insurance if they have 3 or more employees at any given time or 1 employee working 35 hours or more per week. Workers comp insurance is required by law and is intended to protect both the employer and the employee.
When insurance companies deny valid workers comp claims, employees have no choice but to find other ways to get medical treatment. Some individuals are forced to use Medicare or Medicaid because they have no other option. This shifts the burden from the responsible insurance company to the taxpayer.
How you can stop insurance company abuse
Many people are outraged when an insurance company refuses to pay a legitimate workers comp claim. This is especially true when workers comp benefits have been paid for years and are later disputed.
Insurance companies will tell you that your injury is no longer work-related or that you can find other work. Wage loss benefits are cut off and medical treatment is stopped.
Insurance companies must be held accountable to pay workers comp benefits on legitimate claims. You can stop insurance company abuse by challenging a bad decision in court.
To speak with an experienced workers comp lawyer in Michigan, call (855) 221-2667 for a free consultation. We will make sure that your legal rights are protected and that you receive maximum compensation under the law.
– Alex Berman is the founder of Michigan Workers Comp Lawyers. He's been representing injured and disabled workers exclusively for more than 35 years.  Alex has helped countless people obtain workers comp benefits and never charges a fee to evaluate a case.
Related Information:
Workers compensation benefits denied or terminated
Contact our Michigan workers comp lawyers
– Photo courtesy of Creative Commons, by borman818.
08/01/2011