Workers comp lawyer in Michigan explains the contingency fee and the maximum that you can be charged.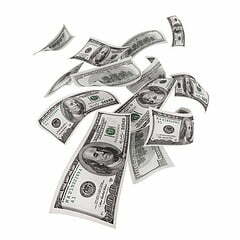 Insurance companies and big corporations spend enormous amounts of money on their workers comp lawyers. The reason for this is very simple. The less they have to pay you in workers comp benefits, the more profits they make.
The law recognizes that it is impossible for an injured worker to pay an hourly rate for a lawyer. Most people with a work injury just struggle to put food on the table.
To level the playing field, workers comp cases can be handled on contingency. This means that you only owe a fee if you receive a settlement or additional benefits. The fee is contingent on you winning the case.
It costs very little to hire a great Michigan workers comp lawyer
An experienced workers comp lawyer will not charge you a fee to meet or discuss your case. You can get free office visits and telephone advice. A good workers comp lawyer will even monitor your case and advise you for free on minor issues before they become major problems.
The maximum attorney fee that can be charged is set by Michigan law.  The amount depends upon how your case is resolved and at what stage in the process.
The attorney fee is only 10% if workers comp benefits are currently being paid and the case is settled. 
If workers comp benefits are not being paid, the attorney fee is 15% of the first $25,000 and 10% on the remainder of any settlement.
It is possible for a workers comp lawyer to charge 30% of your back pay if the case goes to trial and you win.
You will also pay a 30% fee if benefits are started through voluntary payment. You will not owe any fee on future benefits.
There is no risk in talking with a Michigan workers comp lawyer
Your workers comp benefits cannot be stopped just because you spoke with a workers comp lawyer. All advice is private and confidential. Don't wait until your workers comp benefits have been stopped to seek help.
To speak with one of our workers comp lawyers in Michigan, call (855) 221-2667 for a free consultation. There is never a fee unless you receive a settlement or additional benefits.
– Alex Berman is the founder of Michigan Workers Comp Lawyers. He's been representing injured and disabled workers exclusively for more than 35 years.  Alex has helped countless people obtain workers comp benefits and never charges a fee to evaluate a case.
Related information:
Video: Injured at work? Advice from a Michigan workers comp lawyer
Contact our Michigan workers comp lawyers
– Photo courtesy of Creative Commons, 401K.
03/01/2012