Michigan workers compensation lawyer explains how your benefits can be suspended if you fail to follow your doctor's advice.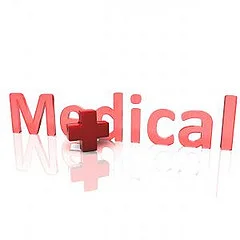 Medicine is not a perfect science and there are no guarantees that a specific course of treatment will fix a work  injury. Because of this, not everyone chooses to follow their doctor's advice. This is especially true when an invasive procedure such as a surgery has been suggested.
We firmly believe that everyone should follow their doctor's recommendation. However, the decision about medical treatment under workers compensation is always up to the individual.
If a person decides not to follow his or her doctor's advice, there could be consequences under workers compensation.
Reasonable medical treatment under workers compensation
Michigan courts have found that an injured worker cannot expect to continue being paid workers compensation benefits if he or she refuses reasonable treatment that would allow for a return to work.
If the recommended medical treatment is dangerous or unlikely to relieve disability, the injured worker may have good cause to refuse.
Whether a refusal of medical treatment is reasonable will be fact specific. This means that a magistrate may have to decide if benefits should continue to be paid.
Choose your own doctor under Michigan law
A few points to consider. An injured worker has the right to select his or her own doctor after 28 days. This is important because it allows an opportunity to get a second opinion. It's possible that a different doctor could offer better treatment options.
The insurance company doctor may want to perform surgery while another doctor may offer conservative treatment first. Sometimes a specialist can suggest alternative treatment options such as aggressive physical therapy or pain management.
Where to turn for help when workers compensation is denied
Employers and insurance companies will play games with your medical treatment. It is important to speak with an experienced workers compensation lawyer if your benefits are ever disputed.
You should never be forced into a specific course of medical treatment or denied access to a doctor of your choosing.
To speak with one of our workers compensation lawyers in Michigan, call (855) 221-2667 for a free consultation. We are happy to discuss your case and will make sure that you are getting the correct workers compensation benefits.
– Alex Berman is the founder of the law firm. He's been representing injured and disabled workers exclusively for more than 30 years.  Alex has helped countless people obtain workers compensation benefits and never charges a fee to review a case.
Related Information:
Video: Injured at work? Advice from a Michigan workers comp lawyer
Injured On The Job: A Guide to Michigan Workers Compensation Law
– Photo courtesy of Creative Commons, by RambergMediaImages.
05/01/2012