Michigan workers compensation attorney discusses how opioids are a common treatment for workplace injuries.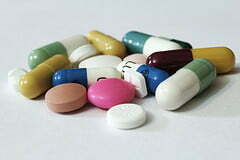 There was a fascinating article in The New York Times last week regarding the increased use of narcotic painkillers. These drugs are now being prescribed for more types of medical conditions, including chronic back pain, as a less expensive form of treatment. However, there is increasing evidence that such drugs are often ineffective in treating long-term pain and can have serious consequences.
Data included with the article shows claims for workers compensation are much higher when a opioid has been prescribed. The average workers compensation claim cost being $13,000 without an opioid, $39,000 with a short-acting opioid, and $117,000 when a long-acting opioid like OxyContin has been prescribed.
The article points out that workers compensation pays for medical and lost wages. "The stronger the opioid, the higher the expense."
Our 2 cents
Many of our clients suffer from chronic pain after a serious work injury. While opioids can provide some relief, side-effects can interfere with a return to work.
Our experience shows that every claimant needs to be treated as an individual. There is no one size fits all in medicine. This is why it is important to give deference to treating physicians and not insurance company doctors.
Most of our clients simply want to recover and get back to work. While claim costs are an important consideration, they should not be used to justify a reduction in the quality of care. Let's leave the prescribing of drugs to the doctors and keep the bean counters out of the equation.
Medical care denied
Insurance companies routinely deny medical treatment for people who are hurt-at-work. We have seen individuals get cut-off after having been on opioids for years. Some of our clients must sit at home in pain because they have no way to see a doctor. Others cannot get authorization for a pain clinic or other specialized treatment.
We understand the issues and can help. Call (855) 221-2667 to speak with one of our workers compensation attorneys. We give free advice and never charge a fee unless you are successful with your case.
– Alex Berman is the founder of Michigan Workers Comp Lawyers. He's been representing injured and disabled workers exclusively for more than 35 years. Alex has helped countless people obtain workers compensation benefits and never charges a fee to evaluate a case.
Related information:
How your medical expenses are covered under Michigan work comp and what to do if your employer gives you the run around
– Photo courtesy of Creative Commons, by e-MagineArt.com.
07/01/2013