Michigan workers comp lawyer recommends you avoid payday loans and lawsuit cash advances.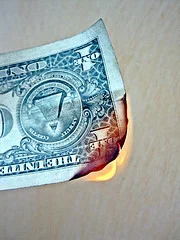 The Detroit Free Press published an article last week regarding quick-fix loans. It tells the story of a woman who will owe $11,412.12 over four years in interest alone after receiving $2,525.00 in credit. The annual percentage rate is 139.13%. She accepted these terms because of mounting medical expenses and the lure of quick cash. The Michigan Department of Insurance and Financial Services is attempting to stop this company from doing business in the state.
This article reminds us of the difficult situations our clients experience first-hand. Workers comp only pays 80% of the after-tax average weekly wage. This is approximately 60% of total gross wages. Not exactly a windfall for a person who is trying to recover from an injury at work.
It is even worse when the employer or insurance company disputes the claim. Our clients have no way to provide for themselves or their families. This situation opens the door to predatory lenders who want to take advantage of the situation. Here are some better options to help with financial difficulties.
Advance lump sum payment through workers comp
A person who is currently receiving wage loss benefits under workers comp can ask for an advance lump sum payment. The insurance company is allowed 10% interest per year if it agrees. Future wage loss benefits will be reduced until the advance is paid back.
You can also petition a magistrate if the insurance company does not agree. You must show special circumstances to warrant the advance. The magistrate will consider your best interests and the legal rights of the insurance company. How much you receive and when it will be paid back is up to the magistrate.
What constitutes special circumstances is a complicated legal issue.  It has been found that paying off debt is not sufficient. Special circumstances could include a situation where you need a new car to look for work.
Settlement of your workers comp claim
You can negotiate a settlement of your entire claim. This is when you trade workers comp benefits for a lump sum cash payment. Settlement is also an option for individuals who are not receiving benefits but have a case filed.
The decision to settle your claim can be very difficult. We recommend that you contact an experienced lawyer to find out the pros and cons of settlement.
Call (855) 221-2667 for a free consultation with a workers comp lawyer in Michigan. We only charge a fee if you receive additional benefits or a settlement.
– Alex Berman is the founder of Michigan Workers Comp Lawyers. He's been representing injured and disabled workers exclusively for more than 35 years. Alex has helped countless people obtain workers comp benefits and never charges a fee to evaluate a case.
Related information:
Contact our Michigan workers comp lawyers
– Photo courtesy of Creative Commons, by Images_of_Money.
08/01/2013