How our Michigan workmans comp lawyers can solve problems and get you the best possible result.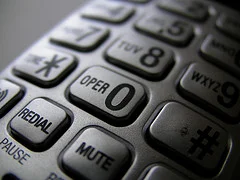 Our law firm gives free legal advice to individuals who call with workmans comp questions. We have helped thousands of people learn about their legal rights and obtain benefits.
A recent caller lost the tip of his finger in an accident but returned to work soon after. The insurance company did not tell him about eligibility for specific loss benefits and stopped his weekly checks.
We explained the law and told him who to contact. This resulted in an additional $4,000 being paid by the insurance company. No fee was charged. The next telephone call was a thank you and a promise to refer additional clients.
Initial telephone call
We can explain your legal rights and give you advice about your specific situation. You will learn about wage loss benefits and when you can select your own doctor.
We can also identify legal issues that you might not have considered. You will always speak directly to an experienced workmans comp lawyer.
An office appointment will be scheduled if  you need more help. There is never a fee to discuss your potential case.
First client meeting
All new clients meet with Alex Berman personally. He is the founder of the law firm and oversees the handling of each file. He has been practicing workmans comp law for over 35 years.
Alex believes that it is important to have a personal relationship with each client and to understand his or her individual needs. Sometimes this meeting will last two or more hours.
Fighting for your workmans comp benefits
Insurance companies already have lawyers on their side. The goal is to reduce the amount of benefits that must be paid.
Level the playing field by hiring your own experienced workmans comp lawyer. There is never a fee unless you are successful with your case.
Call (855) 221-2667 for a free consultation with our Michigan workmans comp lawyers today.
– Alex Berman is the founder of Michigan Workers Comp Lawyers. He's been representing injured and disabled workers exclusively for more than 35 years.  Alex has helped countless people obtain workmans comp benefits and never charges a fee to evaluate a case.
Related information:
– Photo courtesy of Creative Commons, by Sh4rp_i.
10/01/2013