Warning about profit taking by insurance companies as the pure premium rate continues to plummet.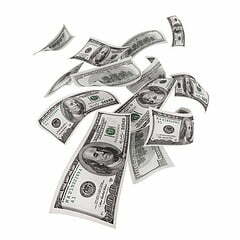 The Michigan Counties Workers' Compensation Fund (MCWCF) has announced the issuance of dividend checks to its members. Total payments of $2,581,929.00 represents on average 35% of annual premiums.
MCWCF was established in 1979 for Michigan counties to purchase workers' compensation insurance at reasonable prices. MCWCF is a non-profit and is made up of over 60 entities.
While it's nice to see money returned to tax-payers, this is coming at the expense of injured workers. Benefits have been cut across the board since 2011 legislative amendments.
Lower premiums or higher profits?
The Michigan Department of Licensing & Regulatory Affairs (LARA) announced in November that the pure premium rate for workers' compensation insurance will drop by an average of 8.3% in 2014. This marks three years of declines for a total of 21%.
Historical loss information combined with regulatory reforms was analyzed to develop the pure premium rate. It is a key factor in determining premiums for workers' compensation insurance through Michigan.
Most employers are not rich enough to be self-insured. We wonder if these businesses also received a 35% rebate for 2013? What about reducing premiums by 20% in 2014?
Asking for a refund
Our bet is that insurance companies are just profit taking. We encourage all Michigan businesses to demand a refund. Somebody is getting rich from workers' compensation and it's not the disabled employee.
To speak with one of our workers compensation lawyers in Michigan, call (855) 221-2667 for a free consultation.
– Alex Berman is the founder of Michigan Workers Comp Lawyers. He's been representing injured and disabled workers exclusively for more than 35 years.  Alex has helped countless people obtain workers' compensation benefits and never charges a fee to evaluate a case.
Related information:
MCWCF Returns Over $2.5 Million in 2013
– Photo courtesy of Creative Commons, by 401(K) 2013.
01/01/2014