Agency releases mileage reimbursement rate and how to collect what you are owed from the insurance company.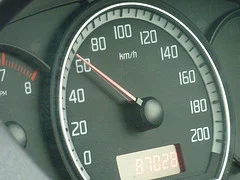 Access to medical care is one of the most important benefits under workers compensation in Michigan. This includes payment for mileage every time you visit the doctor or get treatment.
The Agency uses the same reimbursement rate as the IRS. The mileage rate is adjusted based upon an annual study of the fixed and variable costs of operating an automobile. The current mileage reimbursement rate is .56 cents per mile. This represents a decrease of one-half cent from 2013.
Some insurance companies pay medical bills but refuse mileage reimbursement. A common excuse is that your claim was not properly submitted. This creates an absurd situation where medical treatment has been authorized but you cannot afford to get there.
How to get paid mileage
Download our Mileage_Reimbursement_Form. Include the date, address, and round trip miles. Multiply total miles by .56 and this should tell you how much is owed.
Keep a copy for your records and send it certified mail to the insurance company. This gives you proof and allows you to seek penalties if not paid within 30 days.
You can ask for $50.00 per day in penalties not to exceed $1,500.00. Penalties are not available if the claim has been disputed.
Additional travel expenses
It is also possible to get reimbursement for meals and hotel accommodations if traveling a long distance. Current rates for select cities include $8.75 for lunch and $21.00 for dinner. Reimbursement for hotels is $75.00 plus taxes.
To speak with our workers compensation lawyers in Michigan, call (855) 221-2667 for a free consultation. We can help you get all the benefits that you deserve.
– Alex Berman is the founder of Michigan Workers Comp Lawyers. He's been representing injured and disabled workers exclusively for more than 35 years. Alex has helped countless people obtain workers compensation benefits and never charges a fee to evaluate a case.
Related Information:
Workers' Compensation Agency – Reimbursement Rates
– Photo courtesy of Creative Commons, by Sean MacEntee.