Agency updates its calculation program for 2015 and a warning about double checking the math.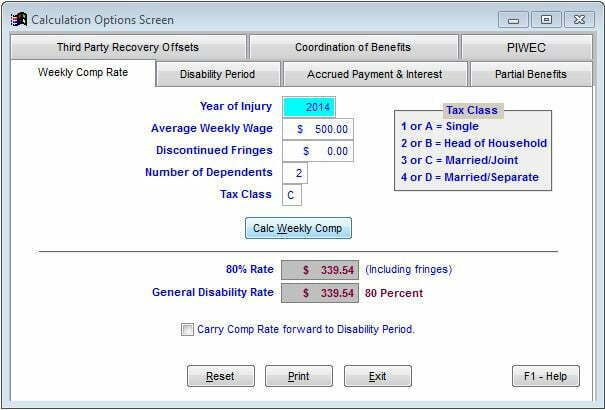 Insurance companies frequently make errors and they are never in your favor. We have represented clients who were paid thousands of dollars less than what is required under Michigan law.
Mistakes happen when the insurance company does not receive the correct wage records from the employer. Wage loss benefits are calculated based upon actual earnings not estimates.
A person is generally entitled to 80% of their after-tax average weekly wage. Use the highest paid 39 weeks during the last 52 before injury. Include overtime and premium pay in your calculation. Charts published by the State of Michigan will determine your weekly rate. You will need to know tax filing status and number of dependents.
Doubling checking the math is easy when you have the right tools. The Agency releases its official calculator every year. We have posted a screenshot above showing the weekly rate calculation. Download the application here.
A quick warning about partial disability. Insurance companies are now using "wage earning capacity" to reduce weekly benefits. This is based upon jobs that are available in the general economy. It does not matter if you are unable to find actual employment. Contact an experienced workers comp lawyer if this happens to you.
Michigan Workers Comp Lawyers never charges a fee to evaluate a potential case. Our law firm has represented injured and disabled workers exclusively for more than 35 years. Call (855) 221-2667 for a free consultation today.
Related information:
Why your "wage earning capacity" matters under Michigan workers compensation