Real questions from our clients about Michigan workers' compensation and their lost wages.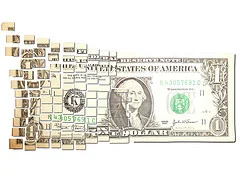 Q. How much money should I receive?
A. Weekly benefits equal 80% of the after-tax value of your average weekly wage. This amount is calculated using the highest 39 paid weeks before you got hurt. Overtime and premium pay should be included. A good rule of thumb is to expect about 60% of your pay. The maximum amount for 2016 is $842.00 per week.
Q. When will I get my first check?
You must be disabled for at least 1 week before lost wages are paid. A week is 7 consecutive days and includes weekends. Checks are not considered late until 30 days past due.
Q. How long will I be paid?
A. Weekly benefits continue until disability ends or you return to work. Watch out for insurance companies who say you can find another job and cut-off benefits early. This is based upon "wage earning capacity" and it is not always fair!
Q. Can I settle for a lump sum cash payment?
A. Many people settle their claims for a cash payment. The amount will depend upon your weekly comp rate and whether you can return to work in the near future.
Michigan Workers Comp Lawyers never charges a fee to evaluate a potential case. Our law firm has represented injured and disabled workers exclusively for more than 35 years. Call (855) 221-2667 for a free consultation today.
Related information:
2016 Weekly Benefit Tables Now Available
Photo courtesy of Creative Commons, by photosteve101.