Alex Berman has been included on the 2016 Michigan Super Lawyers Top List.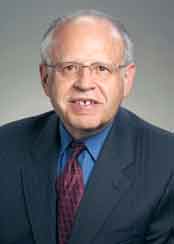 Our law firm is pleased to announce that Alex Berman has been named to Michigan Super Lawyers for 2016.
This honor is given to no more than 5% of lawyers in our state. The list was created using a multiphase selection process, including nominations, independent research, and peer evaluations. For more information, visit SuperLawyers.com.
Alex really is a Super Lawyer! He has been practicing for over thirty-five years and cares deeply about each client. It is amazing to see a person leave his office with a new sense of relief. Here is what some of his former clients have to say:
"Alex, your firm and coworkers were all so kind and professional. I appreciate your due diligence and the results thereafter. I am truly satisfied and will always recommend this firm to others. You didn't allow the corporate bullies to get away with stepping on the little guys. Thanks for everything."
– Jaqueline H., Detroit
"After I was injured at work, Alex Berman really calmed me down and walked me through everything, reassuring me. My benefits were cut off after a doctor said I could go back to work before I was ready. I had another attorney named Jeff Kaufman. He was so polite and helpful and allowed me to finally have my day in court. It was an awful situation and I was able to get some money to help me while I was injured. Alex and Jeff were true miracle workers. If you have any questions or concerns about your injury case, they'll help you and take some of the stress away."
– Joyce P., Hastings
"I met with attorney Alex Berman a year into my injury. My health insurance had been wrongly terminated. He went to bat for me and did things for my lawsuit I couldn't do after my surgery. He took care of everything while I was recovering and took away a lot of my stress. He and my other lawyer Jeff Kaufman were always on standby whenever I needed to talk to someone. They were in contact with me during the entire process. They are very kind and treated me like a family member and not a client."
– Michelle K., Wyandotte
Michigan Workers Comp Lawyers never charges a fee to evaluate a potential case. Our law firm has represented injured and disabled workers exclusively for more than 35 years. Call (855) 221-2667 for a free consultation today.
Related information: