Workers' compensation settlement allows client to seek medical treatment and vocational rehabilitation on his own terms.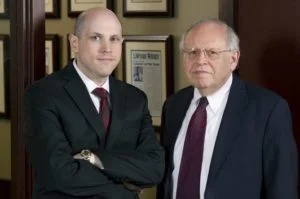 We are proud to announce a $1.4 million settlement. This was not just a financial achievement but a great service for our client. He was ready to move on with his life and settlement allows him that opportunity. Helping clients is our motivation each day.
Michigan law allows a person to trade his or her workers' compensation benefits for a lump sum cash payment. This is an attractive option for individuals who do not want to be under insurance company control. Settlement gives a person the freedom to get medical treatment and vocational rehabilitation on their own terms.
Here is what our client had to say about Alex:
"Alex is very experienced and kindhearted. After I became injured and contacted him he drove to meet in the next couple of days because I had no way to get to his office. He has been my lawyer for going on 3 years and dealt with every problem I've had. Now we live 4 hours away from each other but he always answers my calls or gets back to as soon as he can. Over the years we have caught ourselves just talking about life and reminding each other to get back on track and discuss health and insurance issues. Well after he is not my lawyer I plan on keeping in touch with him. Getting lunch or dinner when we can. I can honestly say it is more than a lawyer-client relationship. He is also a caring friend. Thank you, Alex."
Michigan Workers Comp Lawyers never charges a fee to evaluate a potential case. Our law firm has represented injured and disabled workers exclusively for more than 35 years. Call (844) 316-8033 for a free consultation today.
Related information:
Alex Berman and Jeffrey Kaufman obtain $2 million settlement