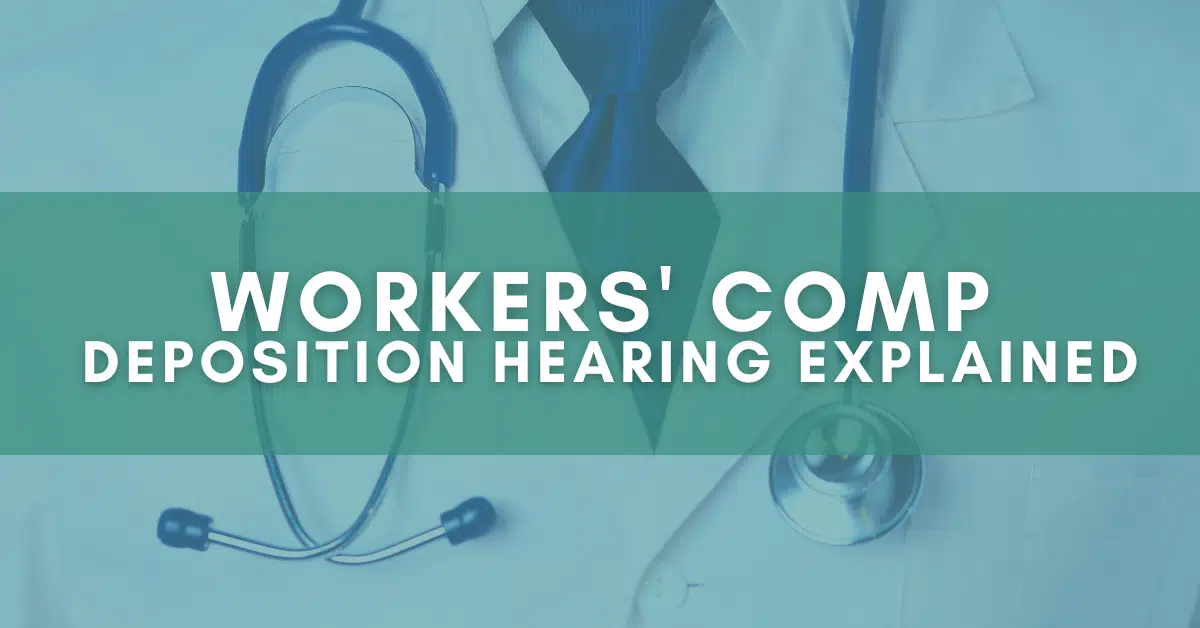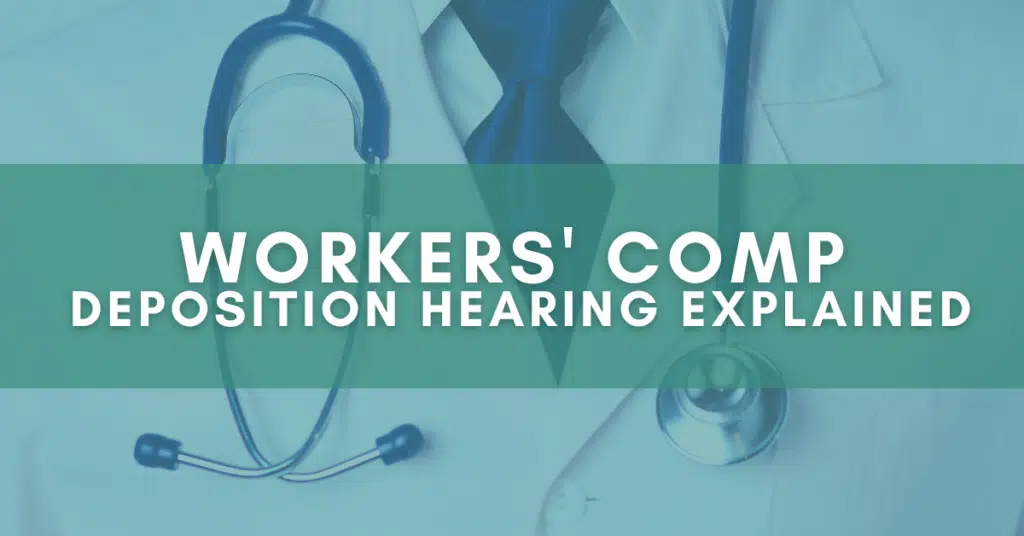 Michigan lawyer explains the importance of a medical deposition hearing and how it can make or break a workers' comp case.
A deposition hearing for workers' comp is when a doctor gives his or her medical opinion about work-relationship and disability. It is perhaps the most important part of any work injury case and should be considered part of the trial. The magistrate will use deposition testimony to decide if medical and wage loss benefits need to be paid.
When is a deposition hearing for workers' comp scheduled?
Deposition hearings for a workers' comp case are scheduled in advance of trial and usually occur in the doctor's office. Both sides get a chance to ask questions and witness testimony is always under oath. A sealed copy of the deposition will be delivered to the magistrate as part of the trial. It is the part of the trial where the doctors give their medical opinions.
Watch out for insurance company doctors
Both sides take depositions of their own medical experts. Watch out for insurance company doctors because they almost never support a work injury claim. Insurance companies use the same doctors repeatedly. Drawing out negative testimony to illogical conclusions helps damage their credibility. It is important to remain civil and resist the temptation to get into a dog fight. Deposition testimony needs to be presented in the best possible light.
Why can a deposition hearing for workers' comp make or break my case?
When a doctor goes on the record with his or her medical opinion at a workers' comp deposition hearing it can and can make or break a case because doctors can get locked into an opinion and when that happens there is always a risk that it can go poorly for either side. Treating doctors can be loose cannons who fall apart on cross examination. Insurance company doctors reliably testify against employees but can sometimes make important concessions.
A last resort option
We believe depositions are a last resort and should only be done when settlement negotiations have broken down. It costs thousands of dollars to conduct a deposition because doctors charge anywhere from $500 to $2,500 per hour. A court reporter will also charge hundreds of dollars based upon the length of deposition. These costs get passed to the client and will be paid out of any settlement or award.
A critical step to winning your claim
It is a critical step to winning a workers' comp case and it is important to come up with a winning theory before going on the record. A person needs to show why a claim is compensable. Questions about the mechanism of injury will be asked to show how activities at work caused the problem. Objective tests like MRIs or EMGs will be used to support any theory. Questions about work restrictions and why an individual should be found disabled are critical. It is important to have an experienced lawyer conducting the deposition so that mistakes are not made.
Need help? Contact our lawyers for a free consultation
If you still have questions about a deposition hearing for workers' comp or if you want to speak with an experienced attorney about your Michigan work injury claim, call us now, or fill out our contact form for a free consultation. There is absolutely no cost or obligation. We're here for you.
Our attorneys have been exclusively helping injured workers in Michigan for more than 35 years and can help you better understand Michigan workman's comp laws and explain what happens if you or a loved one has been hurt on the job. To see what our own clients have to say about the caring, compassion, and communication they received from us, you can read in their own words about their experience here on our testimonials page from clients we have helped.
Michigan Workers Comp Lawyers never charges a fee to evaluate a potential case. Our law firm has represented injured and disabled workers exclusively for more than 35 years. Call (844) 316-8033 for a free consultation today.
Related information: