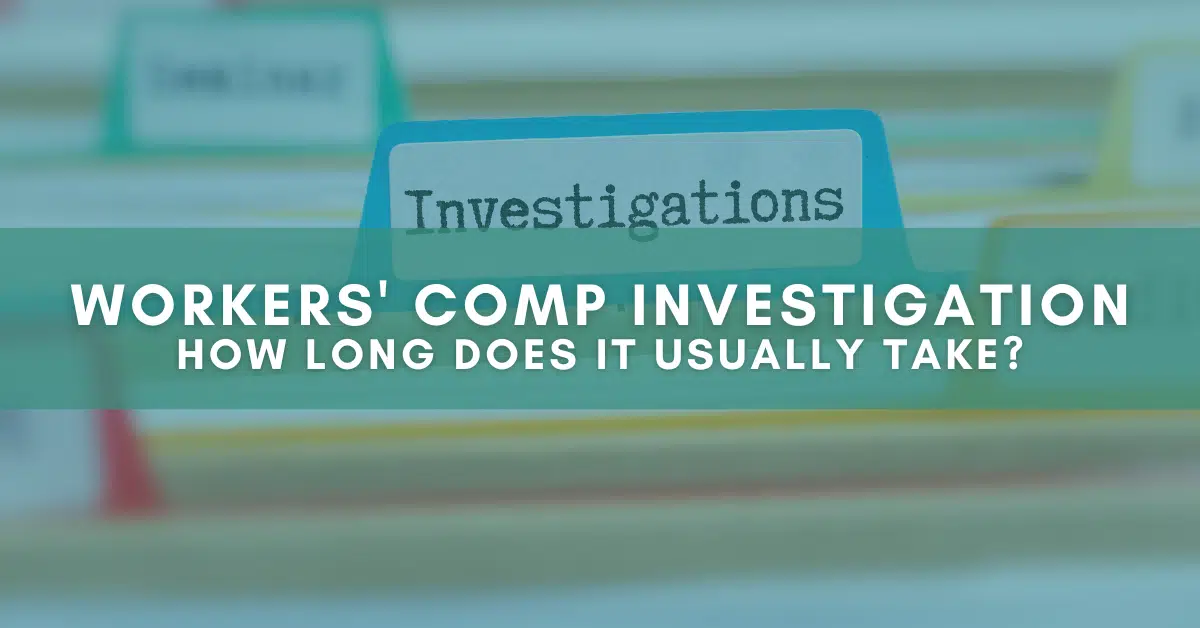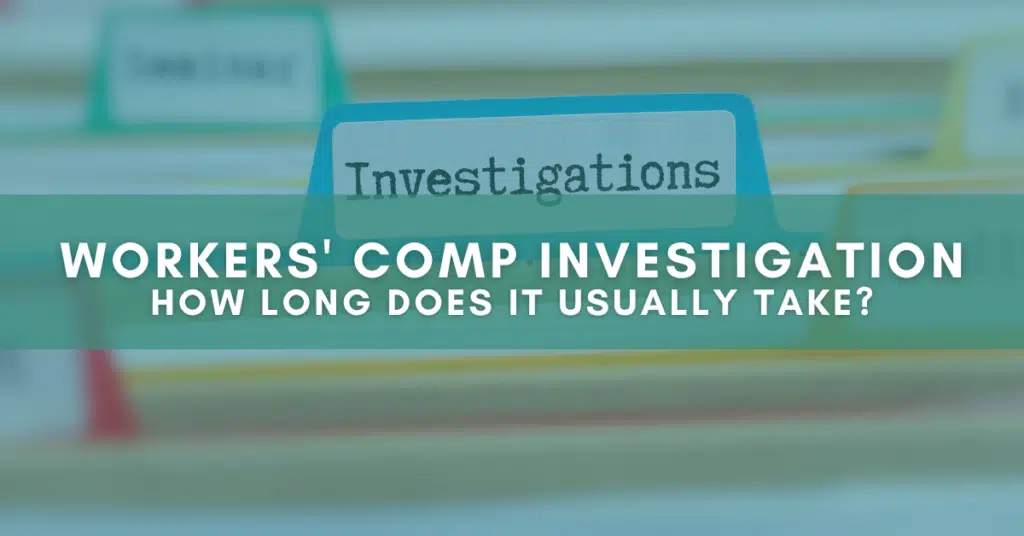 Michigan workers' comp lawyer discusses how long it takes for a claim to start being paid.
Many of our clients live paycheck-to-paycheck. Missing even one week of income can be devastating for their family. We understand the stress and worry that goes along with a workers' comp claim. How long does workers' comp investigation take in Michigan? Here is some information about the process and what to expect.
Waiting period
When it comes to a workers' comp claim investigation in Michigan, a disabled employee must wait at least 7 days to qualify for wage loss benefits. If an employee is disabled for 2 weeks or more, entitlement goes back to the very first missed day. A check is supposed to be sent by the 14th day. However, statistics from the 2021 Insurance Carrier Pay Lag Report show it can take on average of 19 days for payments to start. Some insurance companies take longer than a month to pay anything.
Recorded statement
Insurance companies sometimes ask for a recorded statement before starting payment. They want to lock an employee into a story of how the accident happened and what types of injuries they are claiming. However, there is nothing in the WDCA that requires a recorded statement. Refusal will certainly slow down the workers' comp claim investigation process in Michigan. If the employer, carrier, or any agent of either does take a statement, it cannot be used as evidence against the employee unless a copy is given at the time it is taken.
Conference with employer
We frequently tell clients that insurance companies are not their friends. Workers' comp insurance is purchased by the employer and the goal is to pay as little as possible for each claim. When it comes to a workers' comp claim investigation in Michigan, insurance companies routinely discuss the circumstances with the employer and will look for any reason to dispute benefits. It is also possible the coworkers will be interviewed. Claim decisions are rarely made until the employer has been contacted. Additionally, the weekly comp rate cannot be accurately calculated without wage records being provided by the employer.
Obtaining medical records for a workers' comp claim investigation
Employers are given sole authority to choose the medical providers during the first 28 days of treatment. Most of our clients get sent to industrial clinics where basic care is provided. Medical records must be reviewed before a determination about additional treatment or wage loss benefits can be approved.
Independent medical examination
How long does workers' comp investigation take? It could be months if the insurance company has any doubts that a claim is valid. A Notice of Dispute will be mailed that gives the only reason: "pending investigation." The insurance company will schedule a so-called "independent" medical examination to determine if benefits should be paid. This can be a long process and it is very important to speak with an experienced workers' comp lawyer should this occur.
Need help? Contact our lawyers for a free consultation
If you have questions about the Michigan workers' comp claim investigation process or need help with your work injury claim, call us now, or fill out our contact form for a free consultation. There is absolutely no cost or obligation. We're here for you.
Our attorneys have been exclusively helping injured workers in Michigan for more than 35 years and can help you better understand Michigan workman's comp laws and explain what happens if you or a loved one has been hurt on the job. To see what our own clients have to say about the caring, compassion, and communication they received from us, you can read in their own words about their experience here on our testimonials page from clients we have helped.
Michigan Workers Comp Lawyers never charges a fee to evaluate a potential case. Our law firm has represented injured and disabled workers exclusively for more than 35 years. Call (844) 316-8033 for a free consultation today.
Related information: