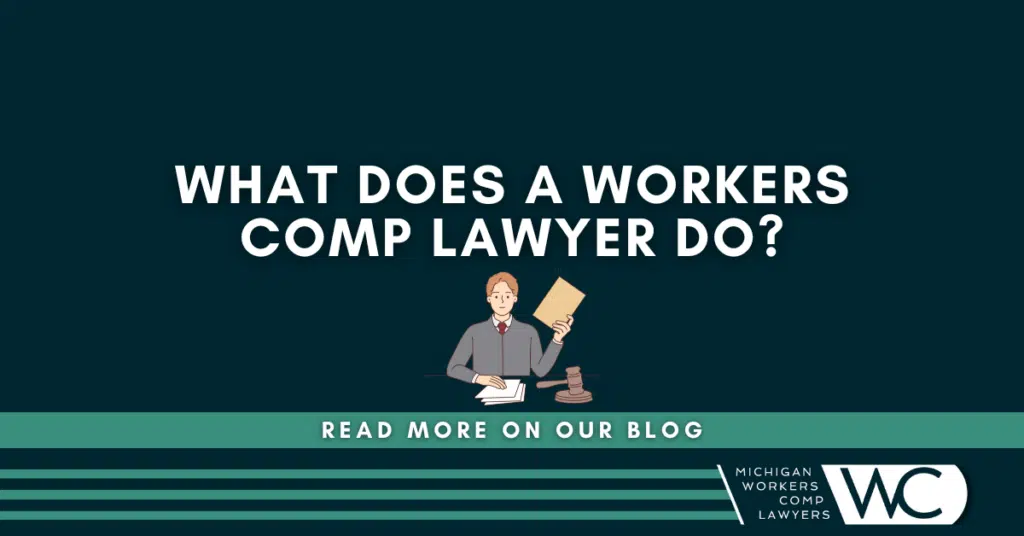 Getting hurt on-the-job does not have to be stressful when you know your legal rights and other reasons to hire a workers' comp lawyer.
A workers' comp lawyers job is to protect employees who are hurt at work by asserting their legal rights to benefits (medical treatment, lost wages and vocational rehabilitation) making sure that maximum compensation is paid because they can't rely upon their employers or insurance companies to do the right thing. Below are various scenarios that everyone should plan for in advance.
Investigation stage
It is important to make sure that notice has been given to the employer within 90 days and the claim was made within 2 years. There is no statute of limitations so having proof these items were completed means the difference between getting future workers' comp benefits or not.
It is common for employers to require an accident report be filled out. The insurance company may also want a recorded statement of events. Items like failed drug tests, lying coworkers, alleged misconduct, and pre-existing medical conditions all play a role in whether or not a claim is approved. Make sure to speak with an experienced workers' comp lawyer to find out how to get through the investigation stage.
Payment of benefits
Workers' comp is supposed to be a safety net for disabled employees. It pays all medical bills and a percentage of lost wages. Insurance companies like to control medical treatment and work restrictions. Working with a workers' comp lawyer who can help you understand your legal rights to benefits is the key to having a successful recovery.
Individuals who are already collecting work injury benefits are allowed to select their own doctor after 28 days from the start of medical care. They are entitled to all reasonable and necessary medical treatment regardless of cost.
Wage loss benefits should also be paid if they miss more than 7 consecutive days. The amount should equal 80% of their after-tax average weekly wage. This should include overtime, discontinued fringe benefits, and even second jobs.
Dispute
Insurance companies look for all kinds of reasons to dispute payment of workers' comp benefits. The most common involves being sent to an independent medical examination (IME). The truth is these insurance doctors make careers out of testifying against disabled employees. It is also common for private investigators to follow people and do activity checks. This so-called evidence is then used to show a claim is not 100% legitimate.
It is possible to challenge a dispute by filing an Application for Mediation or Hearing. The matter will be assigned to a magistrate who will decide if work injury benefits should be paid or not. Having an experienced workers' comp lawyer on your side usually means the difference between winning and losing.
Settlement
What does a workers' comp lawyer do for a settlement? Insurance companies know that people who are represented understand their legal rights and have the means to enforce them. It is critical to develop medical and vocational evidence so that maximum dollars are paid for settlement. There is no fee unless additional workers' comp benefits or a settlement is obtained. Don't accept low-ball offers without getting a free consultation.
Contact a Michigan workers' comp lawyer from our law firm today!
If you were injured on the job in Michigan and need help with your work injury claim, call now speak with an experienced attorney, or fill out our contact form for a free consultation. There is absolutely no cost or obligation. We're here for you.
Our attorneys have been exclusively helping injured workers in Michigan for more than 35 years. Our attorneys can help you better understand Michigan workers' comp laws and what happens after someone has been hurt on the job. To see what our own clients have to say about the caring, compassion, and communication they received from us, you can read in their own words about their experience here on our testimonials page from clients we have helped.
Our attorneys never charges a fee to evaluate a potential case. Our law firm has represented injured and disabled workers exclusively for more than 35 years. Call (844) 316-8033 for a free consultation today.
Related information:
Average Workers' Comp Settlement Amount in Michigan For 2022