Lansing State Journal follows the struggles of a workers' compensation client represented by our law firm.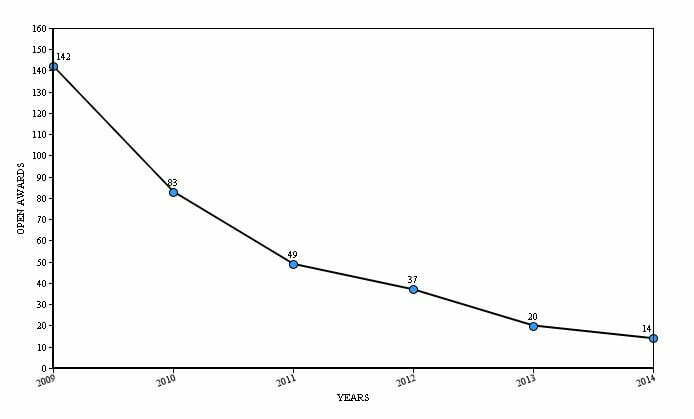 Judy Putnam, columnist for the Lansing State Journal, has written an article about our client and his struggles with the workers' compensation system.
This matter is currently in litigation so it would be inappropriate to publish specific details about the case. However, we thought some recent statistics could provide additional perspective beyond Mark's comments.
Michigan employers have not just seen a 6.5% drop in premiums. The pure premium rate has actually dropped 27.7% since 2011. This downward trend is expected to continue into the future.
A recent study from the National Academy of Social Insurance (NASI), a nonprofit and nonpartisan organization, showed -24.9% growth in total benefits paid during a five year period between 2009 and 2013. This occurred despite 4.6% growth in covered workers during the same period of time. Michigan was ranked dead last in the country.
WCRI, a not-for-profit research organization, conducted a 17-state survey covering nearly 60% of the nation's workers' compensation market. It found indemnity benefits in Michigan per claim were 22% lower than the typical study state. Medical benefits per claim were also 34% lower, and benefit delivery expenses per claim were 21% lower.
There were only 6,199 contested cases filed in 2014. This is a 12.8% decrease since 2013. It also represents an 40% drop since 2010. Less people are finding a remedy under workers' compensation and fewer cases are being filed.
2014 was a bad year for people seeking workers' compensation benefits. Only 14 open awards were granted compared to 42 denials. If you include 22 closed periods, less than 50% of claimants actually received some workers' compensation benefits at trial. 142 open awards were granted in 2009.
Michigan Workers Comp Lawyers never charges a fee to evaluate a potential case. Our law firm has represented injured and disabled workers exclusively for more than 35 years. Call (855) 221-2667 for a free consultation today.
Related information: