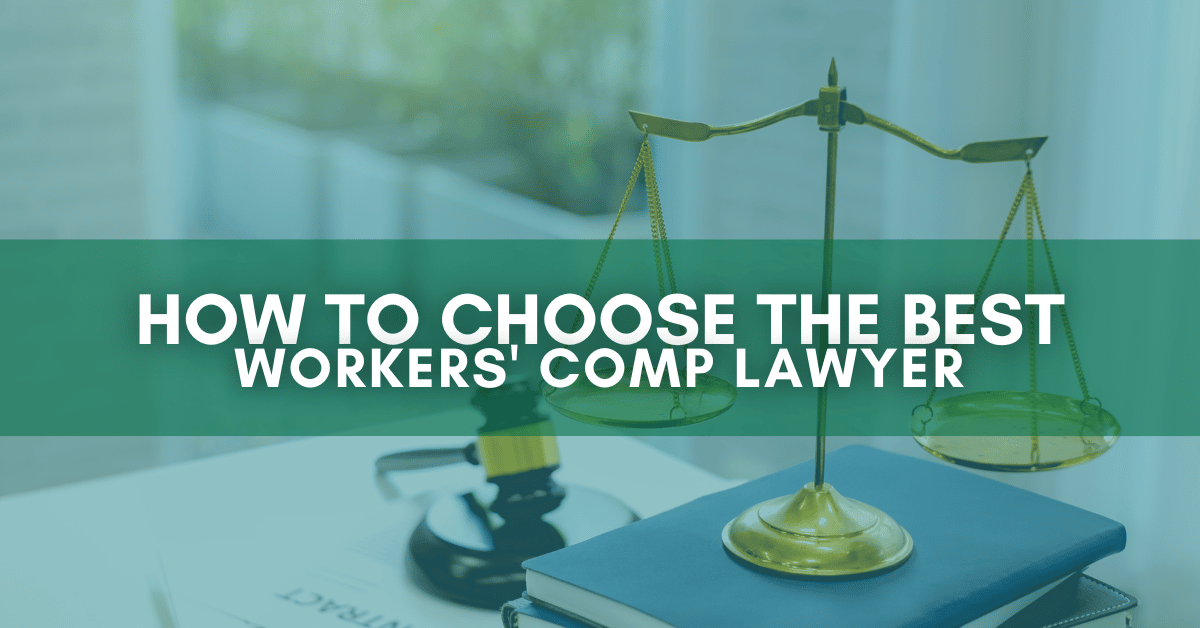 Experience matters when it comes to hiring the best workers' comp lawyer in Michigan.
We think it is critical to hire an attorney who is experienced in work injury law. It requires specialized knowledge in administrative procedure, medicine, and vocational rehabilitation. Attorneys who only dabble in workman's compensation can quickly become overwhelmed and make critical mistakes. These mistakes can cost a person big time when it comes to settlement. Here are some ways to identify the best workers' comp lawyer in Michigan.
How to choose the best workers' comp lawyer in Michigan?
When it comes time to choose a workers' comp lawyer in Michigan, you want the best. Here are four criteria you should look for when you are searching for an attorney: 1) years of experience 2) communication 3) record settlements 4) reviews/client testimonials.
Experience
An experienced attorney will be happy to discuss his or her qualifications including the number of years in practice. How many workers' comp cases are handled each year and the general success rate are fair questions to ask. A lawyer should have the knowledge and resources to go up against the toughest employers.
Our attorneys have over 100 years combined experience representing employees hurt on-the-job. We have the financial resources to battle the largest corporations and insurance companies in the world. We know all the dirty tricks used against employees and make sure that our clients are protected.
Communication
Open communication is the key to relieving stress and getting a great result. It is critical to know what is happening with a workers' comp case so that smart decisions can be made. The best Michigan workers' comp lawyer will not shy away from having tough conversations about the facts and law.
We know the stress and worry goes along with a workers' comp case. Our lawyers return all telephone calls within 24 hours and never let a client wonder about what is happening with their case. Settlement offers are communicated promptly, and we are straightforward with our recommendations. Compassion, caring, and respect are what our clients deserve and can expect.
Record Settlements
Insurance companies pay settlements based upon how much money they anticipate in future workers' comp benefits. The best Michigan workers' comp lawyer will be honest about value and not promise amounts that cannot be delivered. The average settlement in Michigan was just $63,313.86 for 2021. This is not a lot of money for a person who will need lifetime medical and restrictions.
Our lawyers get more than average when medical and vocational evidence is properly developed. We treat each case like it is eventually going to trial and this ensures top dollar is paid. We have had more million dollar settlements over the last several years than most lawyers have over their entire careers. This includes settlement amounts exceeding 1 million dollars in 2016, 2018, 2021.
Reviews/Client Testimonials
The best workers' comp lawyer is not going to be who you see on TV, billboards, or bus stops. These are advertising mills who mostly refer work injury cases to other attorneys. Great client reviews and testimonials are not going to follow.
We have years of happy clients and that is shown in our many 5 star reviews. Hard work and communication are reflected in our results, including some of the largest settlements in Michigan. We take pride in the friendships we have formed with clients, and always try to go the extra mile for people.
Injured while on-the-job in Michigan? Contact our lawyers now
If you were injured while on the job in Michigan and have questions about your workers' comp claim, call us now, or fill out our contact form for a free consultation. There is absolutely no cost or obligation. Our workers' comp lawyers are here for you and will do their best to ensure you are compensated fairly.
Our attorneys have been exclusively helping injured workers in Michigan for more than 35 years. Our attorneys can help you better understand Michigan work injury laws and what happens after someone has been hurt on the job. To see what our own clients have to say about the caring, compassion, and communication they received from us, you can read in their own words about their experience here on our testimonials page from clients we have helped.
Michigan Workman's Comp Lawyers never charges a fee to evaluate a potential case. Our law firm has represented injured and disabled employees exclusively for more than 35 years. Call (844) 316-8033 for a free consultation today.
Related information: