Lawyer discusses employee's right to choose their own medical physician under Michigan law after 28 days.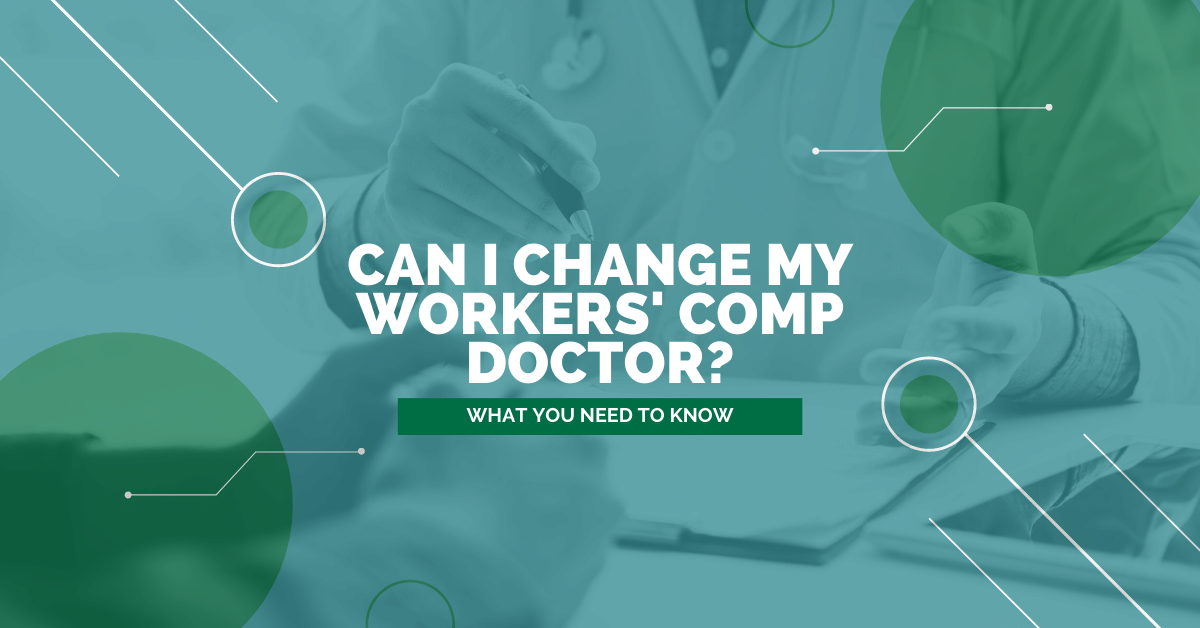 Yes, you can change your workers' comp doctor in Michigan but only after 28 days from the start of medical care. This is one of the most important benefits under work injury law and you should know about it. Michigan law guarantees payment of medical bills for work-related accidents regardless of fault. This includes emergency room visits, hospital stays, doctor appointments, medication, physical therapy, injections, durable medical equipment, and surgery.
Our clients are frequently seen at industrial clinics where they receive subpar medical attention. It is not until they see their own doctor that a proper diagnosis and treatment plan is made. We recommend getting away from employer clinic as soon as possible.
Insurance companies want to pick a doctor because it gives them control over medical costs and work restrictions. Our experience shows insurance company doctors will not support a claim once benefits are disputed. We have seen countless situations where the doctor just gives in to whatever the insurance company wants and sends a person back to work.
If you are looking to change your workers' comp doctor we tell our clients to pick the best physician for their situation and not worry about cost. The goal should always be a speedy and full recovery. It is also important to have a doctor who will support the claim if medical is later disputed.
Can I change my workers' comp doctor in Michigan?
Michigan law allows a person to change their workers' comp doctor after 28 days from the start of medical care. All reasonable and necessary medical treatment should be covered without copayments or deductibles being owed. Medical costs are fixed by a state-wide fee schedule so pick the best doctor who is available.
Is it easy to change my workers' comp doctor?
Switching medical physicians is easy and just requires informing the insurance company of your intentions. Sending an email, letter, or fax to the insurance company with the name, address, and telephone number of the new doctor should be enough. Watch out for adjusters who lie and say they do not have to pay. Make sure to speak with an experienced work injury lawyer if this occurs.
Make sure medical records are updated
Insurance companies will require updated medical records and off work notes on a regular basis. Failure to cooperate with this requirement could result in medical and/or lost wages being cut-off. We recommend obtaining records and sending them to the insurance company yourself.
Michigan Workers Comp Lawyers never charges a fee to evaluate a potential case. Our law firm has represented injured and disabled workers exclusively for more than 35 years. Call (844) 316-8033 for a free consultation today.
Related information:
Notice Of Dispute From Workers' Comp: What Does It Mean