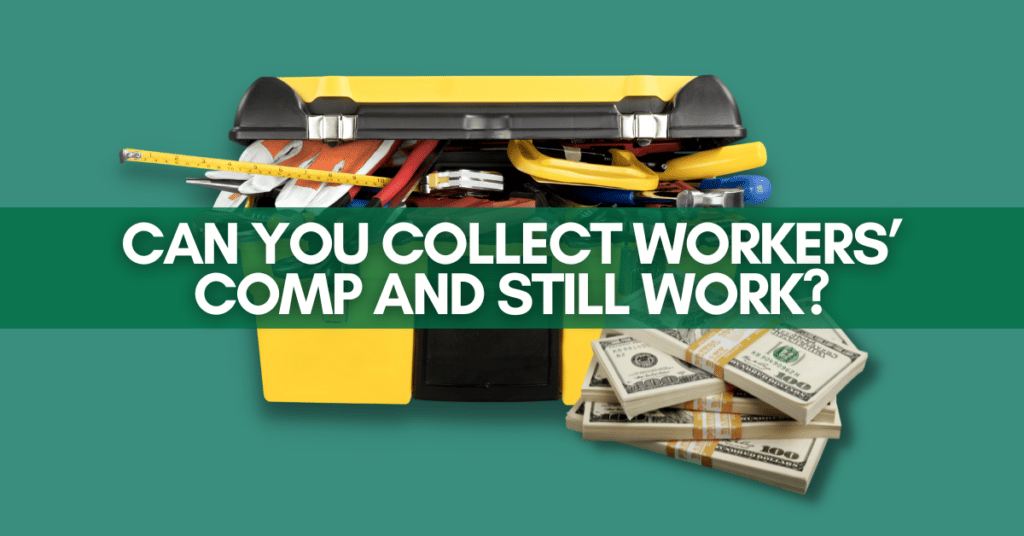 Michigan workers' comp lawyer explains how to collect differential wage loss benefits.
Getting hurt on-the-job can turn a person's life upside down. Many of our clients live paycheck-to-paycheck and it can be impossible to support their family on just workers' comp. We are frequently asked: Can you collect Michigan workers' comp and still work? The answer is complicated because it depends on how much can be earned in alternate employment.
Disabled employees are supposed to get 80% of their after-tax average weekly wage, subject to a state-wide maximum. This is calculated using the highest 39 paid weeks out of the 52 weeks before the workplace accident occurred. Money for overtime, discontinued fringe benefits, and even second jobs that cannot be performed anymore should be included. We tell our clients that 60% of gross pay is a good estimate of what should be received.
According to Michigan law, you can collect workers' comp and still work but the employer or its insurance company will have a dollar-for-dollar offset for what is earned. Some insurance companies will take the position that any earned wages show a person is not disabled and will dispute any further payments whatsoever. Medical treatment that is reasonable, necessary, and related should continue to be paid.
Some people are given light duty by their employer. This is called "reasonable employment" or "favored work." It is a job within work restrictions that poses no danger to health or safety. It must also be a reasonable distance from a person's home. Employees in Michigan who are still working but earning less money on light duty can make a workers' comp claim and collect differential wage loss benefits.
Can you collect Michigan workers' comp and still work?
According to Michigan law, partially disabled individuals can collect differential wage loss benefits under workers' comp if they are able to work but unable to earn maximum wages. This amount is based upon prior earnings and their current wage earning capacity. We see this arise when an employee has returned to work but is earning less money.
Many of our clients find alternate employment that can be performed within their physical and mental limitations. Workers' comp should pay differential wage loss benefits if they earn less money. Unfortunately, insurance companies view any return to work as a reason to dispute payment of wage loss benefits. We recommend speaking with an experienced workers' comp lawyer should this occur.
Watch out for insurance companies who use wage earning capacity to unfairly reduce weekly checks. This occurs when the insurance company says a person can work but does not actually find them a job. It is usually based upon a transferable skills analysis and a labor market survey. These vocational assessments are not fair and should be a red flag for anyone on workers' comp.
Injured while on-the-job in Michigan? Contact our lawyers now
If you were injured while on the job in Michigan and are wondering if you can still collect workers' comp and still work, call us now, or fill out our contact form for a free consultation. There is absolutely no cost or obligation. Our attorneys are here for you.
Our attorneys have been exclusively helping injured workers in Michigan for more than 35 years. Our attorneys can help you better understand Michigan work injury laws and what happens after someone has been hurt on the job. To see what our own clients have to say about the caring, compassion, and communication they received from us, you can read in their own words about their experience here on our testimonials page from clients we have helped.
Michigan Workers Comp Lawyers never charges a fee to evaluate a potential case. Our law firm has represented injured and disabled workers exclusively for more than 35 years. Call (844) 316-8033 for a free consultation today.
Related information: