Michigan workers compensation attorneys explain how your benefits can be reduced or stopped if you are not looking for work.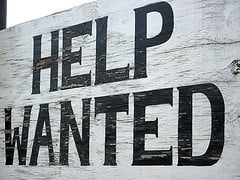 Special interest groups have succeeded in changing Michigan's workers compensation law with the passage of House Bill 5002. The weekly benefit rate is now dependent upon whether an injured employee is totally or partially disabled. This brings the issue of "wage earning capacity" to the forefront of all workers compensation claims.
Think of wage earning capacity as the amount of money a person could earn doing another job. If the disabled employee can perform other work, weekly benefits will be reduced accordingly.
Proponents of these changes say that getting disabled employees back to work is being painted as a negative when it should not be. They argue that disabled employees should return to work as soon as they are able, even if it is not in their traditional role. While this sounds reasonable, it does not work as advertised.
Games insurance companies play
The problem is that employers and insurance companies say people can find other work when in fact they cannot. Vocational rehabilitation counselors are hired to perform labor market surveys and transferable skills analysis. These reports are then used to cut-off benefits based upon hypothetical jobs.
Quite simply, it's an unfair change in the law and is hurting people. Not only does it reduce the amount of wage loss benefits paid but it also removes the incentive that employers have to bring people back to work with restrictions.
What is the point of giving a disabled employee a job when the employer already gets a reduction for imaginary wages?
Why a job search matters
The workers compensation law provides that a magistrate may consider a good-faith job search to determine whether jobs are reasonably available. This is important because it gives the disabled employee a chance to prove entitlement to full wage loss benefits.
The magistrate will want to see that the disabled employee made an honest effort and could not find any other work. This can be accomplished by applying for all types of jobs and keeping good records. The disabled employee should not limit his or her job search to work performed in the past. Consider hobbies and skills acquired over their lifetime.
Even if the disabled employee is unemployable, it is a good idea to perform a job search to prove that no work exists.
Getting help before wage loss benefits are lost
Our experience shows that a job search can be critical to protecting your wage loss benefits. Don't let your employer or its insurance company play games with your life. Hire an experienced workers compensation attorney who can help you.
To speak with one of our workers compensation attorneys in Michigan, call (855) 221-2667 for a free consultation. There is no fee unless workers compensation benefits are recovered for you.
– Alex Berman is the founder of Michigan Workers Comp Lawyers. He's been representing injured and disabled workers exclusively for more than 35 years.  Alex has helped countless people obtain workers compensation benefits and never charges a fee to evaluate a case.
Related information:
Video: How the new Michigan work comp law hurts injured workers
Contact our Michigan workers comp lawyers
– Photo courtesy of Creative Commons, by bgottsab.