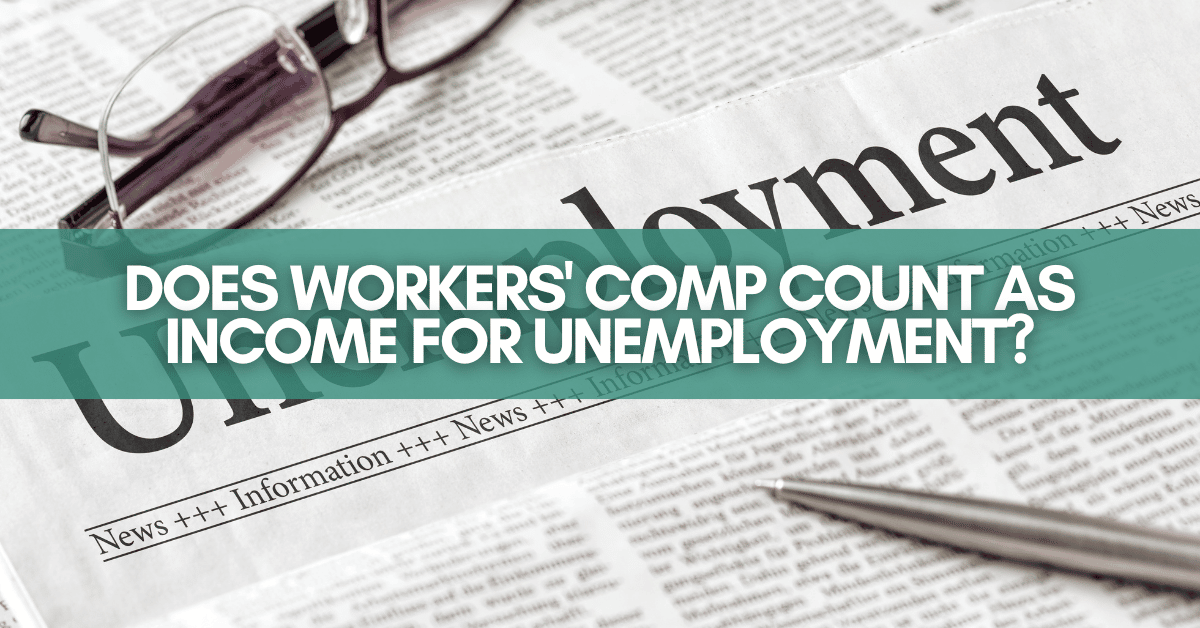 Michigan lawyer explains if workers' comp benfits counts as income for unemployment benefits and how it is possible to collect both benefits.
We have many clients who find their benefits after a workplace injury to be inadequate. It only pays a fraction of their average weekly wage, and this makes supporting a family very difficult. Insurance companies also sometimes reduce what is paid under workers' comp based upon what they think a person can earn in other jobs. It is common for people to ask about unemployment to help bridge the pay gap. A question we get asked by potention client is does workers' comp count as income for unemployment in Michigan? Here is what everyone should know about their legal rights and why reimbursement or offset might be required if double-dipping occurs.
Workers' comp is a safety net for employees who get hurt on-the-job. It is supposed to pay 80% of a person's after-tax average weekly wage subject to a state-wide maximum. This is calculated using the highest 39 paid weeks during the 52 weeks before the workplace accident. It includes overtime, discontinued fringe benefits, and even second jobs that cannot be performed anymore. Payments continue for the length of disability.
Unemployment provides temporary income assistance to employees who have lost their job through no fault of their own. The program is funded through taxes paid by employers. Individuals who collect unemployment benefits must be physically able and ready to work. In Michigan, workers' comp does count as income for unemployment and payment might foreclose any possible claim for the period for which it has already covered.
Does workers' comp count as income for unemployment in Michigan?
In Michigan, workers' comp does count as income for unemployment. A disabled employee cannot generally receive both benefits for the same period. However, they sometimes qualify for both requiring future coordination or/and reimbursement. This situation usually arises when a workers' comp claim has been disputed and then later settled.
There is an understandable conflict when collecting benefits after a workplace injury and then applying for unemployment. However, it is possible to be disabled from one job but still be able to perform another. A person might not be able to do heavy work but could perform light work if offered. It really comes down to restrictions and the types of jobs a person has performed in the past.
We tell our clients to be mindful that the receipt of workers' comp benefits and unemployment for the same period can result in an overpayment. A disabled employee might end up trading one dollar for another in the end. However, unemployment benefits are useful to help a person if their work injury claim is disputed. It is also possible to settle the claim and limit any reimbursement or coordination.
Though workers comp counts as income for unemployment in Michigan, we recommend making a claim for unemployment and explaining the situation to the Unemployment Insurance Agency (UIA). It also possible to freeze unemployment based upon disability so they can be collected later.
Injured while on-the-job in Michigan? Contact our lawyers now
If you were injured while on the job in Michigan and are wondering if workers' comp counts as income for unemployment or you have any other questions regarding your work injury claim, call now or fill out our contact form for a free consultation. There is absolutely no cost or obligation. Our attorneys are here for you.
Our attorneys have been exclusively helping injured workers in Michigan for more than 35 years. Our attorneys can help you better understand Michigan work injury laws and what happens after someone has been hurt on the job. To see what our own clients have to say about the caring, compassion, and communication they received from us, you can read in their own words about their experience here on our testimonials page from clients we have helped.
Michigan Workers Comp Lawyers never charges a fee to evaluate a potential case. Our law firm has represented injured and disabled workers exclusively for more than 35 years. Call (844) 201-9497 for a free consultation today.
Related information: