Workers compensation lawyer in Michigan discusses on-the-job auto accidents and how to make a claim for benefits.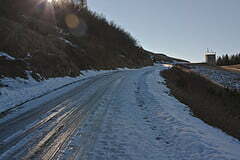 Winter has been difficult this year. We have seen below average temperatures and snow covered roads. This leads to poor driving conditions and more auto accidents.
Many people are required by their employer to drive in adverse weather conditions. This subjects them to increased danger for no additional pay.
Individuals who are involved in a car accident while in the scope of their employment are entitled to workers compensation benefits. Here is what you need to know about your legal rights.
Scope of employment
If your job requires travel from location to location then you should be covered in the event of a car accident. The same is true if you are on a special mission for your employer.
A claim exists if your employer provides transportation or pays mileage. You can even make an argument for workers compensation if your employer derives some special benefit from your travel.
Simply going to and coming home from work is not covered.
How to make a claim for workers compensation
Notice of injury must be made within 90 days. Simply telling your employer that you were injured in the scope of your employment is sufficient.
A claim for benefits must be made within 2 years. Requesting medical treatment or wage loss benefits is sufficient to protect your legal rights.
What should be paid under workers compensation
Michigan law requires payment of all reasonable and necessary medical care. This includes hospital and doctor visits. There should be no co-pays or deductibles.
Lost wages should equal approximately 60% of your gross wages subject to a state maximum of $805.00 per week in 2014.
Other potential damage claims
You may have a civil action against the driver who caused the accident. Additional benefits such as pain and suffering is available. This is separate from your workers compensation claim.
Auto insurance (No Fault) should also pay additional expenses that workers compensation does not cover. Replacement services is an example.
Free legal advice is available
Insurance companies never tell you about your legal rights. Speak with an experienced workers compensation lawyer who can help you through the process.
Call (855) 221-2667 for a  free consultation with our workers compensation lawyers. There is no fee unless you are successful with your case.
– Alex Berman is the founder of Michigan Workers Comp Lawyers. He's been representing injured and disabled workers exclusively for more than 35 years.  Alex has helped countless people obtain workers compensation benefits and never charges a fee to evaluate a case.
Related information:
Blog Post: Driving for work in winter weather
– Photo courtesy of Creative Commons, by Giovanni_Ve.
01/01/2014