Agency statistics show tough road for individuals seeking workers' compensation benefits.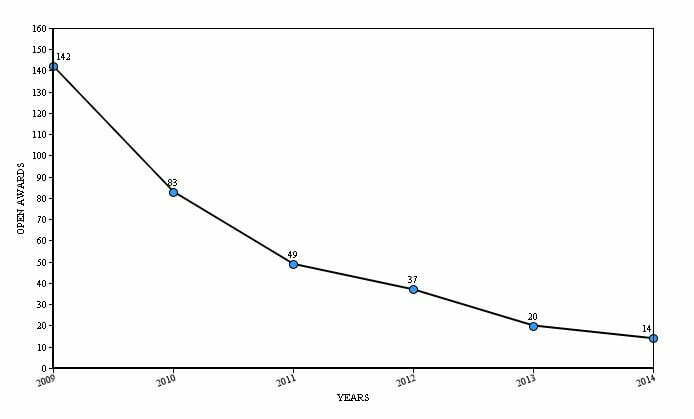 It was a tough year for claimants seeking workers' compensation benefits. Only 14 open awards were granted compared to 42 denials. If you include 22 closed periods, less than 50% of claimants actually received some benefits.
A magistrate has the authority to order continuing benefits under an open award. In the alternative, he or she can order the payment of benefits for a specific period of time called a closed period. The magistrate also has the power to deny benefits outright.
Michigan's workers' compensation law is supposed to error on the side of granting rather than denying benefits. This was part of the grand bargain when employees gave up their right to sue employers in civil court.
The small number of decisions also shows that people are choosing to settle their cases instead of risking trial. We place the blame directly on the Michigan Legislature. Reforms in 2011 have made the burden of proof so difficult that many people are without adequate compensation.
Disposition Statistics
Open      Closed     Denied
Boyle                             0             0               3
Castora                         0             3               4
Colombo                       2             0              0
Grunewald                    1             2               4
Klaeren                          0            0               6
Kurtz                              2            0               1
Logan                             1             2               5
McAree                          2             2              3
McMurray                     1             0              2
Ognisanti                      1             1                3
Slater                             0             2               4
Timmons                      1              2               3
Tjapkes                         3             4               1
Williams                      0             2                1
Woons                          0             2               2
Michigan Workers Comp Lawyers never charges a fee to evaluate a potential case. Our law firm has represented injured and disabled workers exclusively for more than 35 years. Call (855) 221-2667 for a free consultation today.
Related information: