Workmans comp lawyer in Michigan explains why it is important to keep track of your unpaid medical bills and how to get them paid.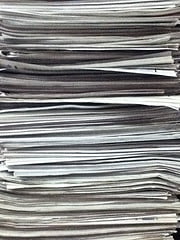 Most of our clients have experienced that dreaded feeling of receiving an unpaid medical bill. Panic sets in when they realize thousands of dollars could still be owed. We tell them not to worry and ask them to send hospital and doctor's bills to our office.
Workmans comp is designed to cover reasonable and necessary medical treatment. Most doctors and hospitals understand this fact and will bill the insurance company directly. A problem only arises when workmans comp is denied.
Here are some things you can do if medical bills are not getting paid.
Keep track of unpaid medical bills
It is critical that you keep track of any unpaid medical expenses. This includes bills you have already paid out-of-pocket. We tell our clients to keep a running total on a separate sheet of paper.
Attach each bill and send a copy to your lawyer on a monthly basis. Do not send duplicates as this will create confusion. Your lawyer needs to know what bills are owed during settlement negotiations.
What to do if you are sent to collections
It's not your fault if a medical bill gets rejected under workmans comp. Insurance companies take ridiculous positions to save money on claims.
Being sent to collections only makes the situation worse. Keep an open line of communication with your medical providers. Ask your doctor to wait for reimbursement through workmans comp.
Medical bills can also be submitted through health insurance. This includes Medicaid and Medicare. Blue Cross Blue Shield of Michigan is in a special category and is required to pay disputed workmans comp bills. The health insurance company will have a lien on any recovery.
Where to get help with unpaid medical bills
Our law firm has a great track record in getting hospitals and doctor's bills paid. Let us help you take the worry away.
Call (855) 221-2667 for a  free consultation with our workmans comp lawyers in Michigan. There is no fee unless you are successful with your case.
– Alex Berman is the founder of Michigan Workers Comp Lawyers. He's been representing injured and disabled workers exclusively for more than 35 years.  Alex has helped countless people obtain workmans comp benefits and never charges a fee to evaluate a case.
Related information:
Blog Post: 24% of medical bills typically patient's responsibility
– Photo courtesy of Creative Commons, by Visual Maintenance.
01/01/2014