NASI study shows less workers' compensation benefits being paid across the U.S. with significant declines in Michigan.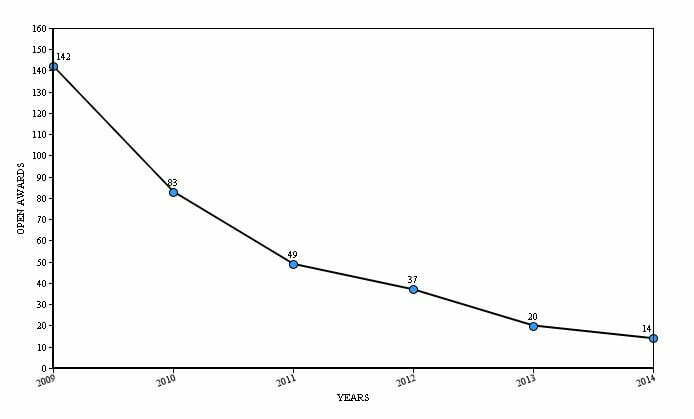 We are always fascinated with how Michigan stacks up against other states. It seems like our lawmakers are constantly in a race to the bottom.
Michigan has already seen a 27.7 percent drop in the pure premium rate over the last three years. This has resulted in an estimated 277 million dollars in savings for employers and insurers.
The National Academy of Social Insurance (NASI), a nonprofit and nonpartisan organization, has now released a study following workers' compensation trends across the United States. It found benefits as a share of payroll for injured workers continue to decline even as employment grows and overall employer costs increase.
The study also found changes in many state laws have made it more difficult for workers to qualify for benefits. "These state laws include more stringent compensation rules, the reduction of coverage for certain medical diagnoses, and new legal requirements that make it more difficult for workers to succeed in their claims for benefits," said John F. Burton, Professor Emeritus, Rutgers and Cornell University.
Michigan saw -24.9 percent growth in total benefits paid during a five year period between 2009 and 2013. This ranks dead last in the survey of 51 states (includes District of Columbia). The data also shows a 4.6 percent increase in covered workers during the same period of time.
Medical benefits paid were -21.1 percent growth between 2009 and 2013 with a dead last ranking out of 51 states. Cash payments were -26.9 percent growth with a dead last ranking out of 51 states.
Michigan also ranks 47 out of 51 for employer costs increases per $100 of covered wages (1=largest percent increase).
Michigan Workers Comp Lawyers never charges a fee to evaluate a potential case. Our law firm has represented injured and disabled workers exclusively for more than 35 years. Call (855) 221-2667 for a free consultation today.
Related information: