Michigan disability attorney explains how workers comp reform is nothing more than a money grab for special interest groups.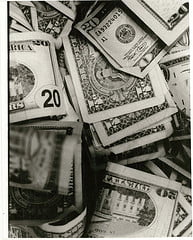 Crain's Detroit Business reports on a new study that shows Medicaid costs could rise by $30 million in the first year if no-fault reform is approved. The reason for this is because cuts to no-fault shift medical costs to the public sector.
John Cornack, CEO of the Eisenhower Rehabilitation Center in Ann Arbor and president of the Coalition Protecting No-Fault, is quoted as saying: "If you make cuts to Michigan's auto insurance system, the accident victims don't go away — and neither does the cost of care. It all just gets shifted from insurance companies and onto the backs of taxpayers. This legislation is a cost shift and a taxpayer shaft."
How this applies to workers comp
It should come as no surprise that the same special interest groups who want to reform no-fault want to reform workers comp too. They are betting that the Republican majority in Lansing will give them whatever they want.
One of their proposals includes taking away a person's right to choose their own doctor and limiting medical treatment options to whatever the employer or insurance company believes is appropriate. They also want to reduce or in some cases eliminate wage loss benefits based upon a hypothetical ability to earn wages in another job.
They would have you believe that workers comp costs are too high and that we must improve the business climate in Michigan. The real reason for these changes are so certain special interest groups can make more money by paying less on workers comp claims.
Breaking the workers comp system
Workers comp is supposed to pay reasonable and necessary medical treatment for work-related injuries. If you cut these benefits, the cost of medical care will be shifted to the taxpayer. Sick and injured people don't just go away.
You will also see a major influx of people applying for state assistance and unemployment benefits because workers comp won't provide them with any wage loss benefits.
Michigan's workers comp law is a delicate balance between employee and employer interests. Employees gave up the right to sue in civil court in exchange for medical treatment and lost wages. The proposed changes would undermine this balance and put the entire system in jeopardy.
To speak with a workers comp attorney in Michigan, call (855) 221-2667 for a free consultation.
– Alex Berman is the founder of Michigan Workers Comp Lawyers. He's been representing injured and disabled workers exclusively for more than 35 years.  Alex has helped countless people obtain workers comp benefits and never charges a fee to evaluate a case.
Related information:
Injured On The Job: A Guide to Michigan Workers' Compensation Law
Contact our Michigan workers comp lawyers
– Photo courtesy of Creative Commons, by borman818.
09/01/2011