Michigan workers' comp lawyer discusses minors and required payments if they are hurt on-the-job.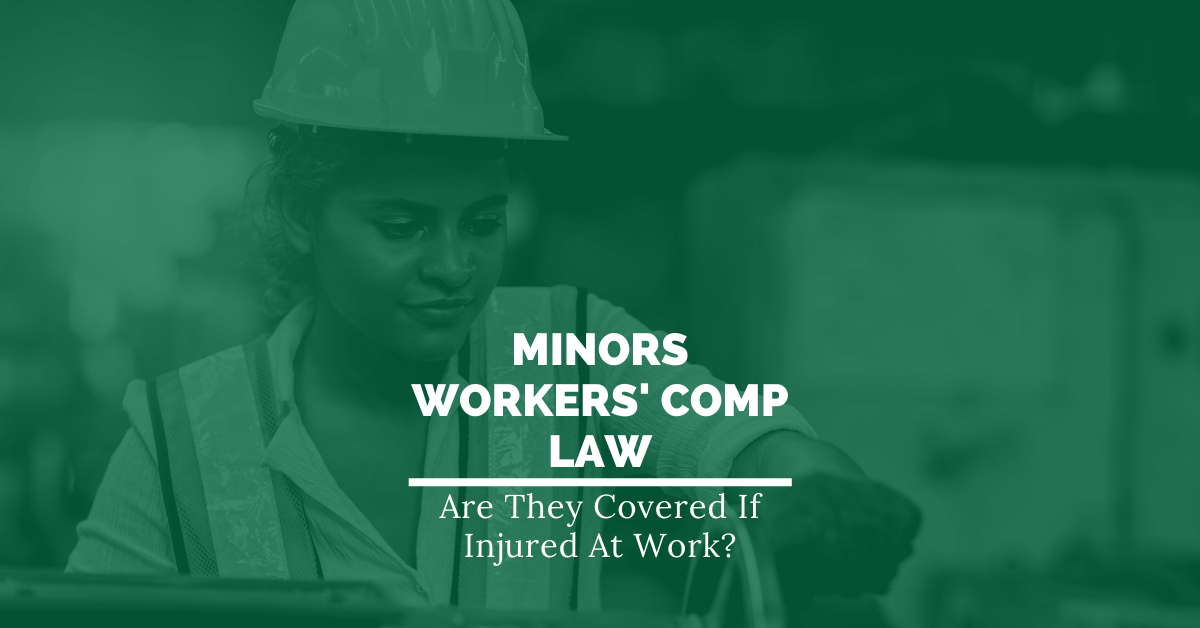 Michigan's workers' comp law protects minors who are hurt on-the-job. It covers 100% of medical treatment, 80% of lost wages (after-tax), and vocational rehabilitation. Fault does not matter provided the accident occurred in the course and scope of employment. Even a certain amount of horseplay is anticipated and will not disqualify a minor from collecting workers' comp benefits. Minors are covered under workers' comp in Michigan from the very moment they start working and they get double compensation if he or she was illegally employed and injured at work.
Wage loss
They are generally entitled to 80% of his or her after-tax average weekly wage under Michigan law. This calculation includes money for overtime, discontinued fringe benefits, and even second jobs that cannot be performed any longer. Payments under continue for the entire length of disability.
Wage loss payments will be doubled if illegal employment of a minor can be shown. Examples include violations of age requirements, work hour limitations, and exposure to hazardous job conditions. The double payment penalty does not apply if a fraudulent certificate or permit of age was used to get hired. However, if the minor just lied but did not use fraudulent documentation, he or she is still entitled to double compensation.
Employers who do not have workers' comp insurance for minors in Michigan must still pay benefits. This money comes out of their own pocket. Officers and directors of the company can also be held personally liable for payment. In addition, employers who fail to have required workers' comp insurance lose the protection of the exclusive remedy provision and can be sued for their negligence. This opens the door to pain and suffering damages.
Specific loss benefits
Specific loss benefits are available to a minor who suffers an amputation. This is a minimum number of weeks that must be paid under workers' comp regardless of whether he or she can work. Fingers, toes, hands, feet, arms, legs, and eyes are all scheduled body parts. Family members of a minor who dies in a workplace accident can be entitled to up to 500 weeks of wage loss benefits. Compensation for minors will be doubled under workers' comp in Michigan when a scheduled loss occurs during illegal employment.
We recommend speaking with an experienced workers' comp lawyer if a minor has been hurt on-the-job. Insurance companies make mistakes regarding workers' comp payments, and they are never in the minor's favor. Any illegal employment of a minor should be treated seriously, and double compensation must be paid. There is never an attorney fee unless additional workers' comp benefits or a settlement is obtained.
Michigan Workers Comp Lawyers never charges a fee to evaluate a potential case. Our law firm has represented injured and disabled workers exclusively for more than 35 years. Call (844) 316-8033 for a free consultation today.
Related information: