Dissatisfaction with the Michigan workers' compensation system after 2011 legislative reforms and how disabled people are getting the squeeze.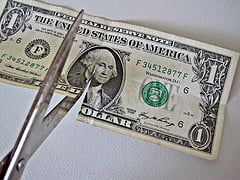 I saw a fascinating article in Forbes about money and workplace satisfaction. Susan Adams, staff writer, discusses various competing studies and ultimately concludes that money really doesn't matter once you have reached an equilibrium point. This is when you can cover expenses, put away savings, and pay for things like generous gifts, nice furniture and vacations. She does recognize that people who have trouble affording the necessities like food, clothes, transportation, school fees, and rent are going to feel dissatisfied.
This article got me thinking about how our workers' compensation clients struggle ever day. Wage loss benefits are supposed to equal 80% of their after-tax average weekly wage. However, this amount is capped at 90% of the state average weekly wage. The idea is to limit benefits to what most employees in Michigan actually earn. High wage earners are stuck with an arbitrary maximum regardless of their regular income. This can be extremely difficult for families who are accustomed to a certain standard of living and have to meet financial obligations
In 2015, the maximum weekly benefit equaled just $820.00 per week or $42,640 per year. Most people do not receive anywhere near this amount because of legislative reforms in 2011. Insurance companies can now estimate wage earning capacity and this amount, whether earned or not, is used to offset weekly benefits.
Assume a person was earning the state average weekly wage of $910.71 and is told he or she can find a minimum wage job paying $326.00 per week. Benefits can be coordinated in the amount of $260.80 per week under Michigan law. The maximum benefit rate would change to $29,078.40 per year or slightly above federal poverty level for a family of four. This reduction is even worse for low wage earners and can result in a total offset.
Please also consider the unemployment rate is much higher for disabled individuals. Most employers do not want to hire people with work restrictions. Forcing a disabled person into a minimum wage job can delay healing and cause more harm than good. It also takes away time from vocational rehabilitation and retraining programs.
The burden falls on the disabled person to prove entitlement to full weekly benefits. This can take years and cost thousands of dollars in litigation expenses. Can you really blame our clients for being dissatisfied with the workers' compensation system? Forget about having enough money to pay for things like gifts, new furniture and vacations when just putting food on the table is a challenge.
Michigan Workers Comp Lawyers never charges a fee to evaluate a potential case. Our law firm has represented injured and disabled workers exclusively for more than 35 years. Call (855) 221-2667 for a free consultation today.
Related information:
Who pays for a 28% reduction in premiums?
Photo courtesy of Creative Commons, by Images_of_Money.