Planning for the future can make all the difference in your recovery.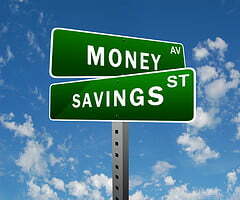 Many of our clients struggle with the decision to settle their workers compensation case. This is especially true when permanent restrictions force a career change.
We always give our recommendations but it can still be overwhelming. Planning for the future can help with this important decision.
Here are some options to consider when thinking about settlement.
Medical treatment
A settlement allows you the freedom to get medical treatment on your own terms. Waiting for insurance company approval is no longer necessary. You don't have to worry if the insurance company is going to dispute your claim.
Vocational rehabilitation
Insurance companies use vocational rehabilitation as a weapon to stop wage loss benefits. You may want to start a new career while the insurance company wants you to accept any job. Settlement provides breathing room so you can go back to school or get retrained. It can also help with personal finances while you transition to a new career.
Find a new job
Many people simply want to get a new job within their restrictions. Settlement allows you to trade future benefits for a lump sum cash payment. This helps you stay on good financial ground while finding a new position.
Start your own business
Have you considered starting your own business? Several of our clients have found success using settlement dollars to fund a new business venture. This is a great option if you can hire employees to perform heavy labor.
Social Security Disability
Social Security pays monthly cash benefits to individuals who cannot work because of sickness or injury. This is a good option if you are permanently disabled. You can avoid offset with workers compensation by settling your claim. This puts more money into your pocket!
Michigan Workers Comp Lawyers never charges a fee to evaluate a case. We have represented injured and disabled workers exclusively for more than 35 years. Call (855) 221-2667 for a free consultation.
Related information:
How much is my workmans comp case worth?
Photo courtesy of Creative Commons, by 401(K) 2013.