Trends to watch in 2017 and how Michigan stacks up to the competition.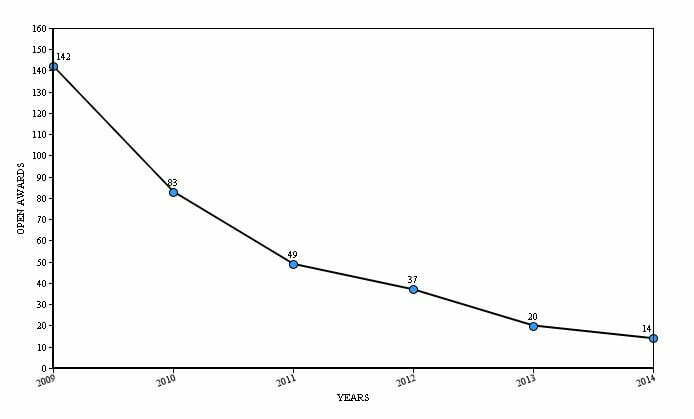 A fascinating article was published on BenefitsPro.com looking at national trends in workers' compensation for 2017. It focused more on the employer side with an eye toward rising health care costs. Other trends included rising premiums, poor pharmaceutical management, occupational medicine clinics, return to work, technology, and safety.
We thought it would be interesting to examine some of these national trends and see how Michigan is doing compared to the competition. The challenge is always to ensure costs are well controlled while protecting injured workers. Here are some of the items mentioned in the article and facts about workers' compensation in Michigan.
Premiums continue to go way down
The pure premium rate will drop by an average of 9.3% in 2017. This number has declined almost 40% since 2011. This has resulted in estimated business savings of $390 million.
New administrative rules control prescription opioids
Opioids can be a real cost driver for individuals on workers' compensation. Long-term use can lead to addiction and extended periods of disability. According to a WCRI study, Michigan saw a 31% drop in opioid prescriptions from 2012-2014. The Agency also published administrative rules in 2014 prohibiting reimbursement beyond 90 days unless specific physician reporting requirements and other processes are met.
Michigan employers select doctors during first 28 days
Most work injuries are resolved within the first month of treatment. Occupational medicine clinics are well utilized as employers are given exclusive control over choice of doctor for the first 28 days. This was increased from 10 days as part of 2011 reform efforts.
Aggressive return to work scheme
Disabled employees who refuse to show up for "reasonable employment" give up wage loss benefits. These are jobs within restrictions that pose no danger to health or safety. Insurance companies can also use "wage earning capacity" to further reduce weekly checks.
Michigan Workers Comp Lawyers never charges a fee to evaluate a potential case. Our law firm has represented injured and disabled workers exclusively for more than 35 years. Call (855) 221-2667 for a free consultation today.
Related information: