Michigan lawyer explains what happens when the insurance company disputes workers' comp benefits in Michigan.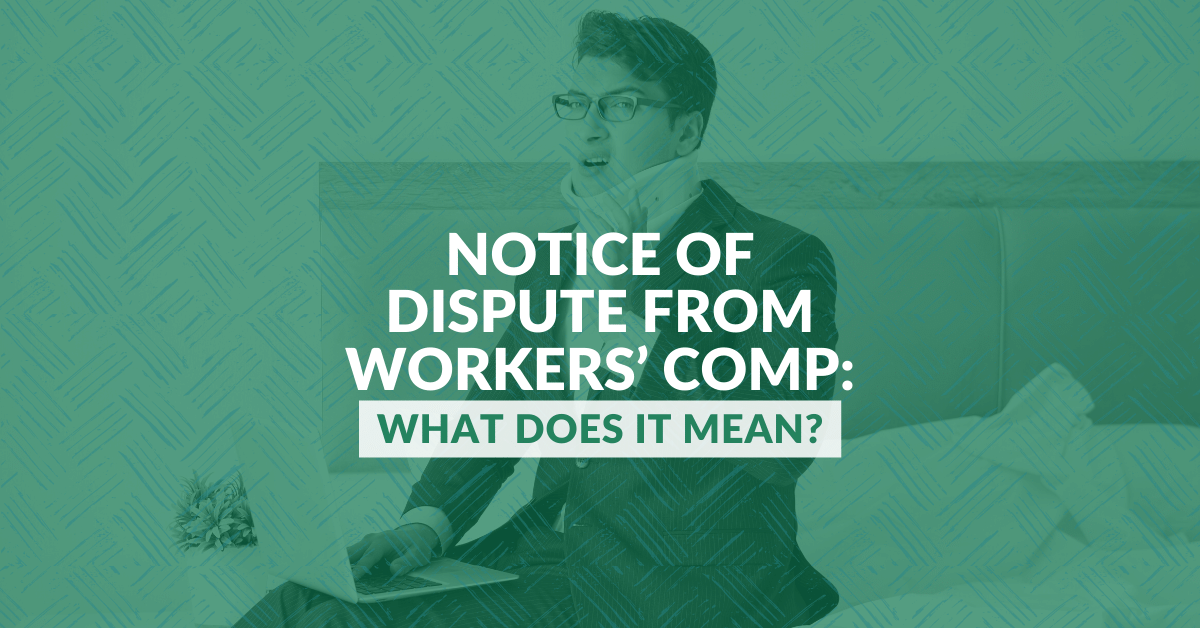 We routinely get telephone calls from individuals hurt on-the-job in Michigan who have received a Notice of Dispute. This is a state form that must be sent to employees when their workers' comp benefits have been stopped or denied. It has several generic boxes that can be checked indicating the reason.
Insurance companies dispute workers' comp claims for all kinds of dumb reasons. It can be based upon late reporting, preexisting medical conditions, or employee misconduct. Many people get this notice after the independent medical examination (IME) has been completed. Some of our clients never get a reason and it lists "pending investigation."
The reason for receiving this notice does not matter in the grand scheme. Insurance companies use it as a jumping off point to fight a workers' comp claim. The result is going to be financial hardship and difficulty getting medical bills paid. Many people live paycheck-to-paycheck and missing even one check can be a disaster.
Notice of Dispute – Wage Loss Benefits
Michigan workers' comp law protects employees hurt on-the-job. It requires payment of wage loss benefits equal to 80% of their after-tax average weekly wage. This calculation should include overtime, discontinued fringe benefits, and even second jobs. Wage loss benefits are paid weekly and continue for the length of disability. It is a safety-net for employees who cannot work.
Unfortunately, an insurance company can file a Notice of Dispute in Michigan at any time. This means weekly checks stop. The burden is on the disabled employee to file an Application for Mediation or Hearing and prove entitlement. It will be up to a magistrate to determine if wage loss benefits should be paid.
Watch out for insurance companies who reduce weekly checks based upon post-injury wage earning capacity (PIWEC). This means the insurance company has found work based upon a labor market survey. These are biased reports and usually reference jobs that are unattainable or do not exist.
Notice of Dispute – Medical Bills
Michigan workers' comp law also requires payment of medical bills. There should never be any copayments or deductibles owed by the employee. All reasonable and necessary medical treatment should be covered 100%. This includes durable medical equipment, attendant care, and even home modifications. The employee has a right to select his or her own doctor after 28 days from the start of medical care.
Insurance companies use defense medical examiners to say a person has fully recovered or they are suffering from an unrelated medical condition. The Notice of Dispute will indicate that medical bills will no longer be paid. These biased medical opinions should be challenged. Evidence from a treating doctor can be used to show that payment of medical bills should continue.
Michigan Workers Comp Lawyers never charges a fee to evaluate a potential case. Our law firm has represented injured and disabled workers exclusively for more than 35 years. Call (844) 316-8033 for a free consultation today.
Related information:
Workers' Comp Not Sending Checks: Now What Do I Do?