Tax tips for individuals who received workers' compensation benefits in 2014.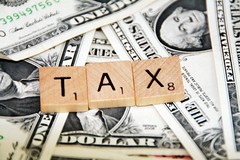 The IRS tax filing deadline is April 15, 2015. This means it's time to start thinking about how much money you owe Uncle Sam.
We frequently get telephone calls this time of year. People want to know if they owe taxes on their workers' compensation settlements.
Here are 3 tax tips that you can use when thinking about your 2014 taxes. Please remember that every situation is different and you should always speak with a tax professional in your area.
1. Payments under workers' compensation are income tax free.
Amounts paid for workers' compensation are fully exempt from your income taxes. It does not matter if you received weekly checks or a lump sum cash payment. However, you may still owe taxes on retirement plan contributions or other benefits paid by your employer. It is best to speak with a tax professional about your individual situation.
2. Don't forget about other earned income.
Watch out for income that was paid during the year. This includes periods of favored work. Workers' compensation benefits are not typically included on either a W-2 or 1099 and your employer might forget to provide you with necessary tax documents. A simple telephone call to your employer could save you from slipping through the cracks.
3. Understand how a lump sum settlement might affect other benefits.
Some people receive government assistance through problems like Supplemental Security Income (SSI) and Medicaid. Entitlement to government programs could end if you receive a large cash payment. You should always consult an experienced workers' compensation attorney before settling any claim.
Michigan Workers Comp Lawyers never charges a fee to evaluate a potential case. Our law firm has represented injured and disabled workers exclusively for more than 35 years. Call (855) 221-2667 for a free consultation today.
Related information:
Can I get workers comp benefits and Social Security Disability at the same time?
Photo courtesy of Creative Commons, by 401(K) 2013.