Fraud costs millions of dollars each year but it is not what you expect.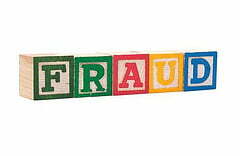 Professor Leonard T. Jernigan Jr. has now released his 2015 Top Ten Workers' Compensation Fraud Cases. Employee fraud represents just $1,500,000 on the list while non-employee fraud is a staggering $848,000,000.
We know there are some bad apples in the workers' comp system. Unfortunately, the media would have you believe it is a one-way street.
People are surprised to learn that employer fraud is such a big deal. Here is some information that you should know.
Employee misclassification does not get the attention it deserves. This is when a person is wrongly classified as an independent contractor instead of an employee. Under this scenario, employers are not required to pay for medical treatment or wage loss benefits.
Premium fraud occurs when businesses underreport the number of workers they employ or misrepresent the nature of work performed. These companies get an unfair competitive advantage and damage the integrity of the entire workers' comp system.
Higher costs for everyone
Workers' comp is supposed to cover reasonable and necessary medical care. Premiums for group health insurance go up when costs are improperly shifted.
If no insurance coverage exists then medical bills get paid through government programs like Medicaid and Medicare. This results in higher costs for taxpayers.
Fraud also happens when medical providers over bill and receive kickbacks. Doctors abuse the workers' comp system for financial gain. A Michigan surgeon was recently charged with misleading patients and billing for spinal surgeries not even performed. Fraudulent billings cost hundreds of millions each year.
Michigan Workers Comp Lawyers never charges a fee to evaluate a potential case. Our law firm has represented injured and disabled workers exclusively for more than 35 years. Call (855) 221-2667 for a free consultation today.
Related information:
37% of Americans think you are faking
Photo courtesy of Creative Commons, by Collection Agency.