Understanding your work restrictions and why they are critical to your workers comp case.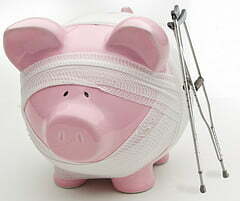 Michigan is considered a wage loss state. This means that benefits are only payable if a person cannot perform reasonably available employment. Disability alone does not guarantee any benefits.
Inability to do your job is only half the battle. You need to show that no other work exists that you could perform with your restrictions. It is a difficult burden and most people have no clue how it works.
Restrictions establish what types of jobs you can perform after injury. These are set by your doctor. Some are temporary while others are permanent. We frequently see doctors modify restrictions as needed. Typical restrictions involve lifting, walking, standing, bending and twisting.
Partial disability
Most of our clients are not totally disabled. They can perform some employment within their restrictions. This ability to work is called post injury wage earning capacity (PIWEC). Insurance companies use PIWEC to reduce or stop the payment of benefits.
Vocational experts are hired by insurance companies and paid vast sums of money to say that a person can find another job. It does not matter whether this employment actually exists. It's not a fair system and is ripe for abuse.
Independent medical evaluation
Insurance companies also use their "independent" doctors to change your restrictions. Many of these doctors make a career out of testifying for insurance companies and earn hundreds of thousands of dollars per year.
You might get called back to work even though your doctor says it's beyond your restrictions. Failure to show up could mean you get cut off. The insurance company hopes you quit and walk away so no benefits are owed.
Free help is available
Speak with your doctor about your work restrictions. Make sure he or she understands all of your problems and the physical requirements of your job. It is important to have a doctor on your side who will stand up to the insurance company.
Don't wait until you get cut off to call a lawyer. You need help before benefits are reduced or stopped. This will put you in a better position to win your case at trial.
To speak with an experienced workers comp lawyer, call (855) 221-2667 for a free consultation. We can help you protect your legal rights and ensure you get a fair result.
– Alex Berman is the founder of Michigan Workers Comp Lawyers. He's been representing injured and disabled workers exclusively for more than 35 years.  Alex has helped countless people obtain workers comp benefits and never charges a fee to evaluate a case.
Related Information:
Do I have to look for work while on workers compensation?
– Photo courtesy of Creative Commons, by kenteegardin.
09/01/2013