Work injury lawyer discusses a workers' comp eye injury settlement in Michigan and how to get the maximum amount for your workplace accident.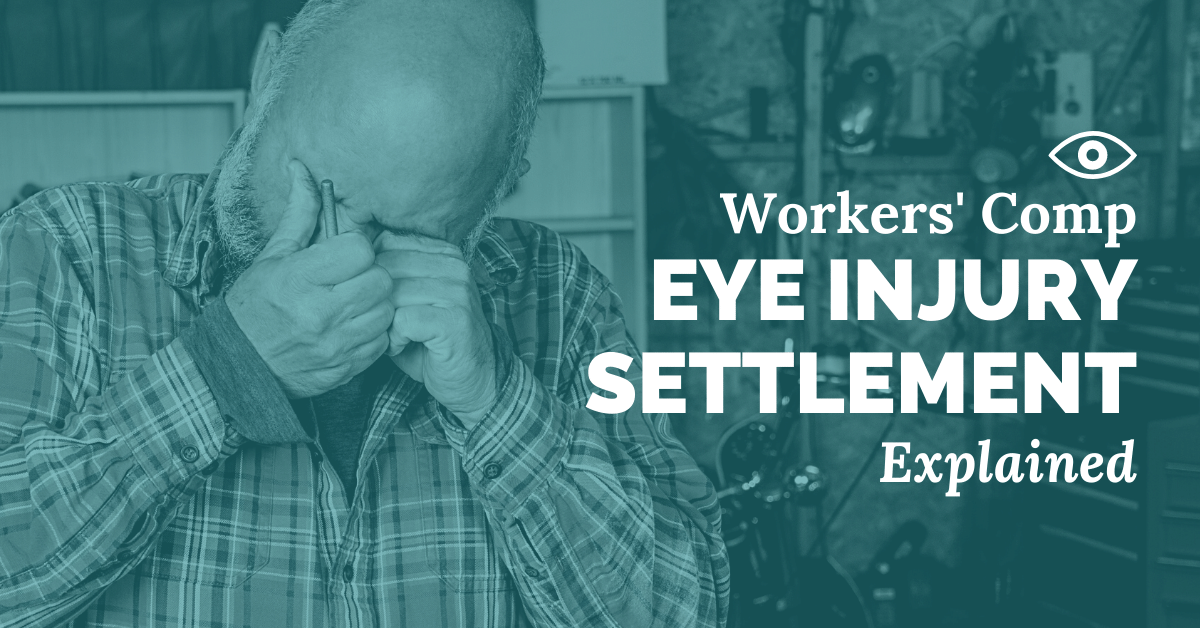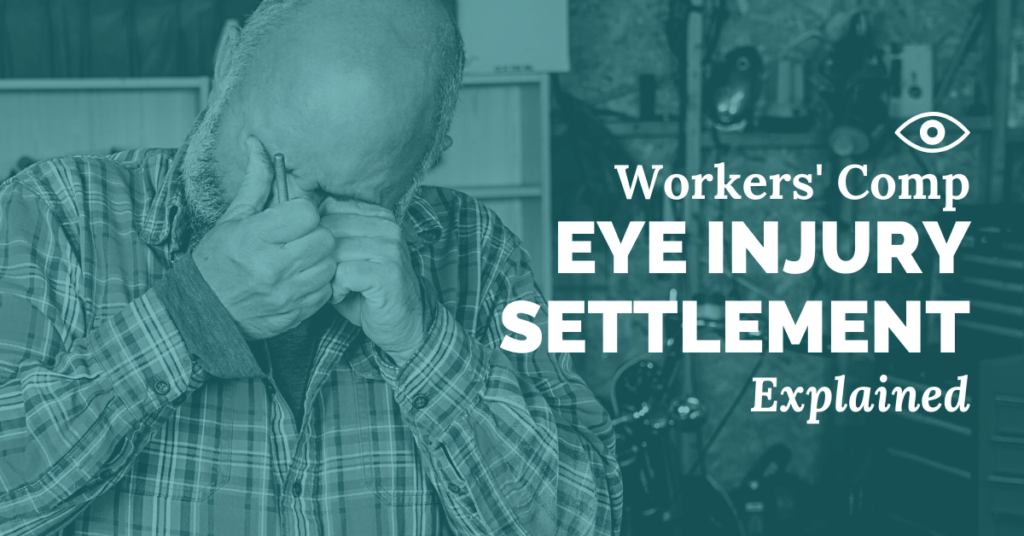 Our law firm has over 50 years' combined experience representing employees hurt on-the-job. We have a unique perspective when it comes to getting the best possible result under workman's comp. Most of our clients want to move on with their lives and finish medical treatment and vocational rehabilitation on their own terms. Here is some information about workers' comp eye injury settlement.
Getting hurt at work can change a person's life in an instant. This is especially true for people who lose partial or total vision. It can result in lifetime medical treatment and work restrictions. We see vision problems impact all aspects of their daily lives and your lump sump payout must take this fact into consideration.
Work injury insurance covers all reasonable and necessary medical treatment. There should never be any copayments or deductibles owed. This includes coverage for a prosthetic eye should it be needed. Some of our clients with vision problems develop chronic headaches and this is covered too.
Employees with vision problems get paid wage loss benefits if they cannot work. The amount equals 80% of their after-tax average weekly wage subject to a state-wide maximum. This is based upon the highest 39 weeks out of the 52 weeks before the accident occurred. Money for overtime and discontinued fringe benefits should also be included when doing the calculation.
Average workers' comp settlement for eye injury
There isn't a specified average amount received for a workers' comp settlement for an eye injury in Michigan. Data from the Michigan Workers' Disability Compensation Agency shows the average settlement amount in 2020 was just $59,235.42.
Many of our clients who have vision loss get more when medical evidence supports a need for lifetime medical treatment and permanent work restrictions.
Employees who lose an eye are entitled to specific loss benefits automatically. This is a minimum number of paid weeks off regardless of whether they return to work. An eye is equal to 162 weeks of wage loss benefits guaranteed. Employees who lose vision can also qualify for specific loss benefits. After specific loss benefits are paid, employees with vision problems can claim additional wage loss benefits under a theory of general disability. This is when they are unable to work because of the vision loss and get additional lost wages.
Insurance companies will justify a low-ball workers' comp settlement for eye injury based upon the specific loss payout. They do not want to overpay and try to save money at people's expense. We believe any amount should include money for the specific loss, future medical treatment, and general disability.
Watch out for insurance companies who use so called "independent" medical examinations to say a person with vision loss can work. Many of these doctors make careers out of testifying against disabled employees. Hire an experienced lawyer who can make sure a fair workers' comp eye injury settlement is paid out.
Michigan Workers Comp Lawyers never charges a fee to evaluate a potential case. Our law firm has represented injured and disabled workers exclusively for more than 35 years. Call (844) 316-8033 for a free consultation today.
Related information:
Schedule Loss of Use Chart (Workers' Compensation Injury Chart) Explained