Farmington Hills Workers Comp Lawyers
Our lawyers have been helping injured workers throughout Oakland County for more than 35 years.
If you've been injured at work and don't know where to turn, call one of our workers comp lawyers Toll-free at (855) 221-2667. There's no charge or obligation. We can help you obtain your workers compensation benefits; and we will not let your insurance company or employer take advantage of you.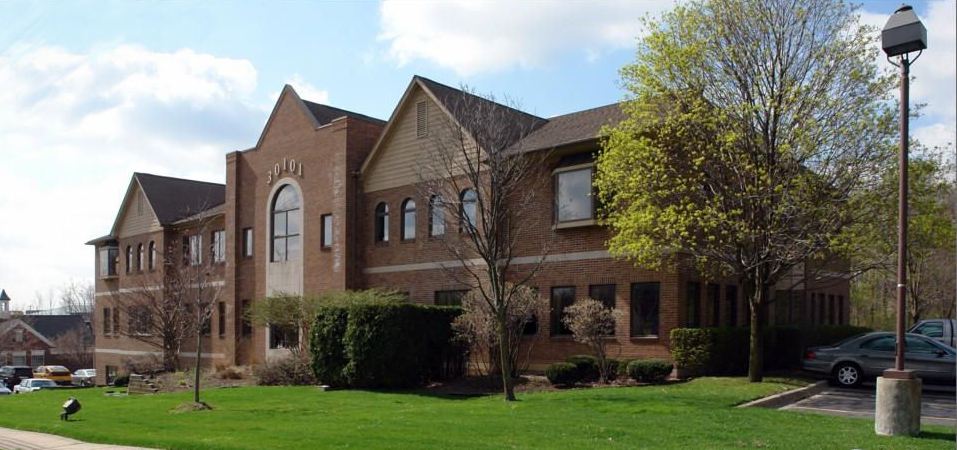 Michigan Workers Comp Lawyers – Farmington Hills office address
30101 Northwestern Highway
Suite 250
Farmington Hills, MI 48334
Oakland County
Phone
Local: (248) 284-7285
Toll-free: (855) 221-2667
Fax: (248) 539-9322
Farmington Hills Workers Comp Resources
Our lawyers have put together some local information below to help injured workers
State of Michigan Workers' Compensation Agency
Includes calculators, weekly wage charts and other government resources to help Michigan workers.
Michigan Workers' comp cases are heard at local agency locations, not at district courts. The county of injury determines the hearing site location. For injuries that occurred in Oakland County the address is:
Pontiac Hearing Site
28 N. Saginaw, 4th Floor
Oakland Towne Center
(NBD Bldg.)
Pontiac, MI 48342
(248) 334-2497
You can use this map to get addresses and telephone numbers for any county in Michigan:
MI Workers Compensation Clickable Map
Medical Facilities:
Most injured workers are sent to Concentra for medical treatment during the first 28 days. Here are several locations near the Farmington Hills area:
Concentra – Novi
40000 Grand River Ave
Ste. 105
Novi, MI 48375
Phone: (248) 478-1616
Fax: (248) 478-9450
After hours: (248) 478-1616
Urgent Care Hours
(Mon. – Fri.) 7am – 9pm
(Sat.) 8am – 4pm
Concentra – Southfield
26185 Greenfield Rd
Southfield, MI 48075
Phone: (248) 569-2040
Fax: (248) 569-2048
After hours: (734) 425-4600
Urgent Care Hours
(Mon. – Fri.) 8am – 7pm
(Sat.) 10am – 6pm
Concentra – Livonia
34095 Plymouth Rd
Livonia, MI 48150
Phone: (734) 513-2000
Fax: (734) 513-7263
After hours: (734) 458-8369
Urgent Care Hours
(Mon. – Fri.) 8am – 5pm
Botsford Hospital Emergency Room
28050 Grand River Avenue
Farmington Hills, MI 48334
Non-emergency phone: (248) 471-8000
http://www.botsford.org/
Farmington Hills Workers Comp Settlements
The following testimonial is from a satisfied local metro Detroit client about their workmans comp case:
"I was treated poorly with workers compensation, so I called an attorney to represent my side of the story (I hurt my back when remodeling kitchens). It took me a year before I called an attorney because you always hear of some attorneys that are gold diggers just out for the money. But I knew at the point workers comp started giving me a hard time that my workers comp benefits were going to be cut off. I was over my head and wanted someone to help me. Dennis Morse changed my mind about the typical lawyer stereotype. He was very personable and he understood my position. He was wonderful in handling my case. He just seems as though he takes personal interest in being there. Dennis has a very genuine nature about him and he always put me at ease. My case is finished but I still talk to him on a regular basis. He's followed up and made sure everything is going the way it should. I now tell anybody and everybody I come in contact with that knows someone on workers comp that they should contact Dennis Morse. You can't do it by yourself. The insurance companies structure everything to their benefit and heck with the person who got hurt. I've learned they don't care of about anything other than their bottom line. That's why I think it's wise to get someone's input even if things with your workers compensation benefits in Michigan are going well. Dennis has complete workers comp legal experience, where the normal person doesn't. The normal person is just worried about getting better – but eventually most people get their workers comp benefits cut off."
– James Smith, Royal Oak, Michigan
To read more stories of real injured workers from your area, visit the Michigan Work Comp Client Testimonials page.
Feel free to call (855) 221-2667 (Toll-free) to speak with one of our workers comp lawyers now. We're here to answer all of your questions and help you recover. There's absolutely no charge or obligation. You can also fill out our free consultation form.
Farmington Hills Events
To view upcoming events in Farmington Hills take a look at our handy events calendar.