Michigan workers compensation lawyer explains the average weekly wage calculation and why this matters for your case.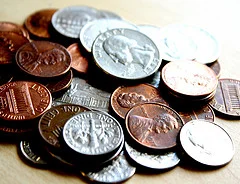 Don't assume you are getting the correct weekly check from workers compensation. You need to check the math for yourself by doing the average weekly wage calculation.
You should be receiving 80% of your after-tax average weekly wage. Overtime, premium pay, bonuses, second jobs, and discontinued fringe benefits should be included in this amount.
Wage loss benefits are capped at 90% of the state-wide average weekly wage. This is $798 per week in 2013.
Calculation
The first thing you need to do is get a copy of your wage records. You can ask your employer or the insurance company for this information.
Look up the 52 weeks before your injury. Put a check mark next to the highest 39 weeks and add them together. Divide this number by 39 to get your average weekly wage.
If you have worked less than 39 weeks, simply add up your total pay and divide by the number of weeks.
Use tables provided by the State of Michigan to show your correct weekly comp rate. You will need to know your tax filing status and number of dependents.
Workers Compensation
Even if you are receiving weekly checks from workers compensation, it is a good idea to make sure that you are getting the correct amount. Insurance companies frequently make mistakes and they are never in your favor.
One of our clients was being paid thousands of dollars less per year than required. A simple telephone call fixed the problem. Turns out the insurance company was just estimating the average weekly wage instead of doing the actual math.
To speak with one of our Michigan workers comp lawyers, call (855) 221-2667 for a free telephone consultation. There is never a fee unless you recover additional benefits.
– Alex Berman is the founder of Michigan Workers Comp Lawyers. He's been representing injured and disabled workers exclusively for more than 35 years.  Alex has helped countless people obtain workers compensation benefits and never charges a fee to evaluate a case.
Related information:
Injured at work? Advice from a Michigan workers comp lawyer
– Photo courtesy of Creative Commons, by MoneyBlogNewz.
05/01/2013