You don't need a workers comp attorney says the insurance company and its legal counsel.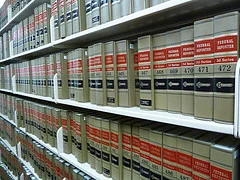 I saw a troubling article last week on a national workers comp blog wire. It was written by defense counsel who was telling claimants not to hire their own attorney. The gist of his argument was that people can settle their own claims without unnecessary expense and delay.
This article was shocking considering how difficult it is to navigate the complicated world of workers comp. Many of our clients struggle just to get some limited medical treatment.
I have summarized his arguments below and included my own thoughts underneath. I leave it up to the claimant to make up their own mind.
There is no need for most individuals to hire counsel. The majority of states allow a person to resolve claims directly with the insurance company or employer. This avoids unnecessary time and expense of hiring an attorney.
This is probably the worst advice you can possibly get. The decision to settle your workers comp claim is extremely complicated and many factors must be considered. In Michigan, you are giving up your right to lifetime medical treatment, vocational rehabilitation, and wage loss benefits. In addition, a settlement could jeopardize entitlement to other benefits including Social Security Disability and Medicare. You need professional guidance.
Just because you have less knowledge does not mean you need an attorney.
It costs nothing to have an experienced workers comp attorney evaluate a case. Insurance companies have adjusters and attorneys working 24/7 on their claims. Many of our clients are not told about all potential benefits. Understanding your legal rights is the most important part of your claim.
Did you know that family members can get paid up to 56 hours per week just for helping with activities of daily living? What about getting home or vehicle modifications? Vocational rehabilitation can be used to pay for college credits. Has the insurance company advised you about these potential benefits?
Most claims are compensable and the only issue is extent of disability. Hiring an attorney slows down the settlement process and it's not worth it financially.
It is nearly impossible to win without legal representation. Expert medical and vocational testimony is required in almost every case to prove disability. Insurance companies do not take unrepresented people seriously and make low ball settlement offers.
Michigan attorneys cannot charge more than 10% on a settlement when benefits are being paid. This amount increases to 15% on the first $25,000 and 10% on the remainder in a disputed case. Attorney fees are easily made up with higher settlement amounts and there is no charge unless you win. Don't give the insurance company an unfair advantage!
Michigan Workers Comp Lawyers never charges a fee to evaluate a case. We have represented injured and disabled workers exclusively for more than 35 years. Call (855) 221-2667 for a free consultation.
Related information:
Video: Injured at work? Advice from a Michigan workers comp lawyer
Photo courtesy of Creative Commons, by j3net.