Our take on what every lawyer should know about deposing medical experts in workers' compensation cases.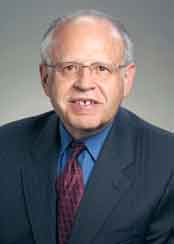 Alex Berman took part in a Strafford Publication webinar last week. The subject was effective techniques for deposing medical experts in workers' compensation cases. You can order a complete copy of the webinar here.
Medical depositions are perhaps the most important part of any workers' compensation case. Listed below are five tips from Alex.
1. When to take a deposition. Ask yourself if medical testimony will actually improve the case. Treating doctors can be loose cannons while a plaintiff IME might have limited value. Have you discussed settlement with opposing counsel? Have you even given a demand? Many cases can be settled through facilitation without the extra cost and risk of a deposition.
2. Come up with a winning theory for your case. You need to show the magistrate why an injury is compensable. Ask about the mechanism of injury. Use objective testing to support your theory. Ask about restrictions and why it is a disabling medical condition.
3. Negative testimony is not necessarily bad if obviously biased. Insurance companies use the same doctors over and over again. Draw negative testimony out to an illogical conclusion and make the witness take a ridiculous position.
4. Understand your audience. It is important to remain civil at all times. Speak slowly and make a good record. Resist the temptation to get into a dog fight and allow the magistrate to view the evidence in the best possible light.
5. Stop when you are ahead. Resist the temptation to ask too many questions. Score points and get out. Don't be greedy and try for home run when a stand up double wins the case.
– Michigan Workers Comp Lawyers never charges a fee to evaluate a case. We have represented injured and disabled workers exclusively for more than 35 years. Call (855) 221-2667 for a free consultation.
Related information: