Medicaid expansion helping tens of thousands who would otherwise be uninsured.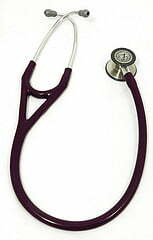 The Detroit Free Press has reported that 46,100 people have enrolled for Health Michigan since its launch last week. The State of Michigan created this plan extending Medicaid coverage to individuals making up to 133% of the federal poverty level. This was made possible with funding from the Affordable Care Act. Governor Rick Snyder has said he expects 320,000 residents to sign up in the first 12 months.
This is a big victory for the State of Michigan. More residents will be covered by health insurance and this will certainly improve the quality of life in our state. It should also save money for taxpayers and help control medical costs.
It will also have a positive impact on the workers' compensation system. The expansion of Medicaid allows people to get medical treatment despite having their claims denied. This will speed recovery and get people back to work sooner.
Positive impact on workers' compensation
Many of our clients cannot afford to get medical treatment on their own. They are in big trouble without health insurance. It also makes proving their workers' compensation case extremely difficult without medical evidence.
Medicaid expansion allows these individuals to obtain medical documentation that their condition is work-related. This forces insurance companies to pay valid claims and opens the door for reimbursement to the state.
Michigan law requires that Medicaid be reimbursed for expenses that should have been covered under workers' compensation. If a case is settled, Medicaid must accept 50% of the net recovery in full satisfaction. This allows both the injured worker and Medicaid to recover in a disputed case.
Medical treatment should come first
It is important to speak with an experienced workers' compensation attorney if your medical benefits have been denied. Health insurance will typically cover disputed medical treatment but you are responsible for co-pays and deductibles. A workers' compensation settlement allows you to recover these out-of-pocket costs and seek reimbursement from the responsible entity.
Michigan Workers Comp Lawyers never charges a fee to evaluate a case. We have represented injured and disabled workers exclusively for more than 35 years. Call (855) 221-2667 for a free consultation.
Related Information:
Healthy Michigan Plan Applicant Information
Photo courtesy of Creative Commons, by medisave.