Questionable statements from North Carolina Governor Pat McCrory show how workers' compensation continues to be a political issue nationwide.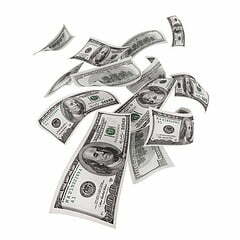 WRLA.com reports that North Carolina Governor Pat McCrory is under fire for comments related to workers' compensation. The Governor said during his State of the State address that 40% of the costs associated with claims by state employees are related to fraud and abuse.
This shocking estimate was provided by CorVel Corp, the state's claims administrator, based upon its experience with handling other large businesses and government contracts. No independent sources have been able to verify such a large percentage.
We find this news fascinating because it shows how workers' compensation continues to be a political football. Special interest groups are constantly lobbying for workers' compensation reform. This is not lost on politicians who want to get re-elected or further other agendas.
Insurance companies and corporate interests have also spent millions on propaganda to influence the public. This has resulted in misconceptions and half-truths. A recent survey by Harris Poll found that 37% of Americans believe "most workers' compensation claims are made by people who don't want to work."
Accident Fund, one of the largest workers' compensation insurance companies in the country, says actual fraud occurs in less than 4% of claims. A recent study even showed that employer fraud is a much larger problem.
Insurance companies regularly hire private investigators to perform activity checks on claimants. Doctors are hired to perform independent medical examinations to quickly expose exaggeration and faking. Tools are already in place to combat fraud and abuse.
Third-party administrators like CorVel Corp are routinely hired to handle claims. This is big business and results matter. It's hard to imagine why a Governor would make such statements without any independent research or verification. Workers' compensation is just too important.
Michigan Workers Comp Lawyers never charges a fee to evaluate a potential case. Our law firm has represented injured and disabled workers exclusively for more than 35 years. Call (855) 221-2667 for a free consultation today.
Related information:
2014 Top Ten Workers' Compensation Fraud Cases
Photo courtesy of Creative Commons, by 401(K) 2013.