Michigan lawyer explains a workers' comp medical settlement and how to get the most money possible.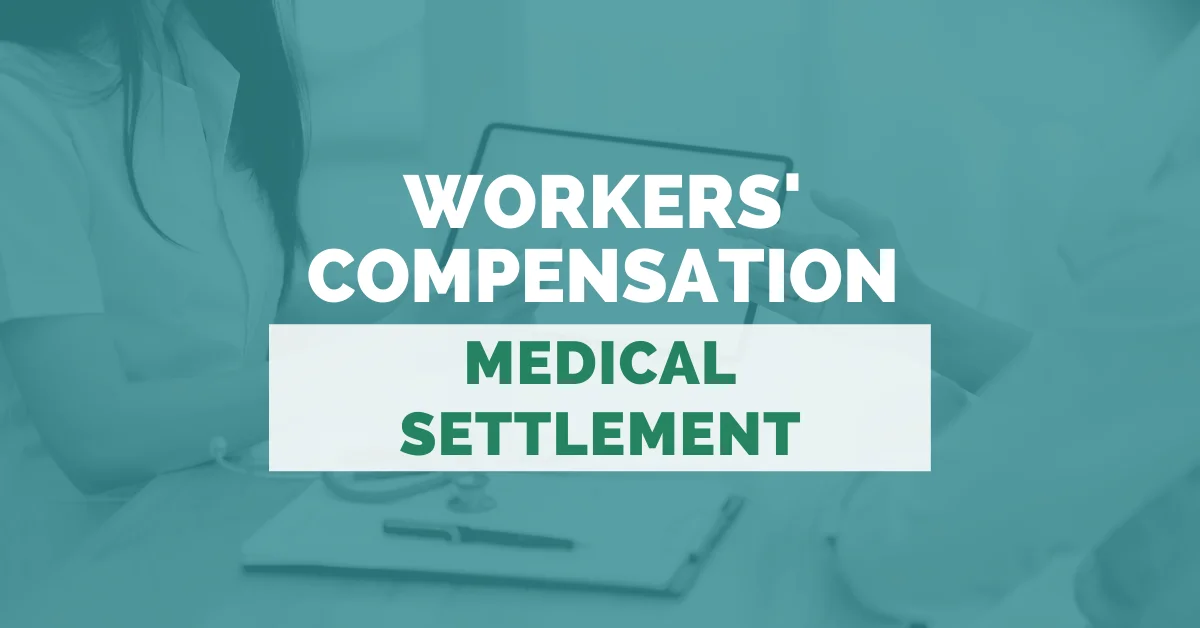 Many of our clients eventually want to settle their on-the-job injury claims. This is a good option for an employee who wants to give up their job and move on with their life. It also allows them freedom to get medical treatment on their own terms without delay or interference. Here is what everyone should know about a workers' comp settlement and medical treatment and getting the most money possible for your claim.
Employees hurt on-the-job are entitled to benefits regardless of fault in causing the accident. This includes payment of all reasonable and necessary medical treatment without any copayments or deductibles being owed. Coverage for medical treatment begins from the very moment an employee starts working for an employer.
Medical treatment includes payments for ambulance services, emergency room visits, hospital stays, doctor appointments, prescription medication, physical therapy, mileage, attendant care, durable medical equipment, and surgery. Even vehicle and home modifications are available under appropriate circumstances. Medical treatment under Michigan law is a lifetime benefit.
How much is paid?
How much is paid for a workers' comp medical settlement depends upon individual needs. We recommend speaking with a medical professional to get an estimate. This information can be used to increase settlement value when negotiating with the insurance company. An experienced work injury lawyer can also develop medical evidence to justify why the insurance company should pay more.
The lump sum cash payout awarded to you from winning your lawsuit can be used for any purpose including medical treatment, vocational rehabilitation, paying off debit, or just retirement. Many people also transition to Social Security disability benefits and Medicare. Settlement money is income tax free. Attorney fees are capped at 10% when benefits are being paid without dispute. Attorney fees are 15% of the first $25,000 and 10% on the remainder when there is litigation.
Be careful Negotiating
Be careful when negotiating a workers' comp medical settlement. It is possible that settlement could impact other benefits. For example, Medicare is considered a secondary payer and its interests must be considered or it might not cover items in the future. Settlement money should be used to establish a Medicare Set-Aside (MSA). Watch out for insurance companies who try to game the system and submit an MSA with too low a number. If CMS accepts this low figure, a person could be stuck with it forever. There are also items that Medicare will not cover, and this must be considered in the workers' comp medical settlement.
Insurance companies also use dirty tricks such as independent medical examinations to cut-off medical payments. This forces people to use their own money to get medical treatment. Some people are financially ruined by unpaid medical bills. Individuals who use their private health insurance are in for a rude awakening when they find out that money from a workers' comp medical settlement must be used to reimburse these entities. We recommend speaking with an experienced work injury lawyer before settlement negotiations begin to protect legal rights.
Michigan Workers Comp Lawyers never charges a fee to evaluate a potential case. Our law firm has represented injured and disabled workers exclusively for more than 35 years. Call (844) 316-8033 for a free consultation today.
Related information:
Redemption Hearing and Workers' Comp: What You Need To Know