Michigan lawyer discusses workers' comp settlement for a broken leg.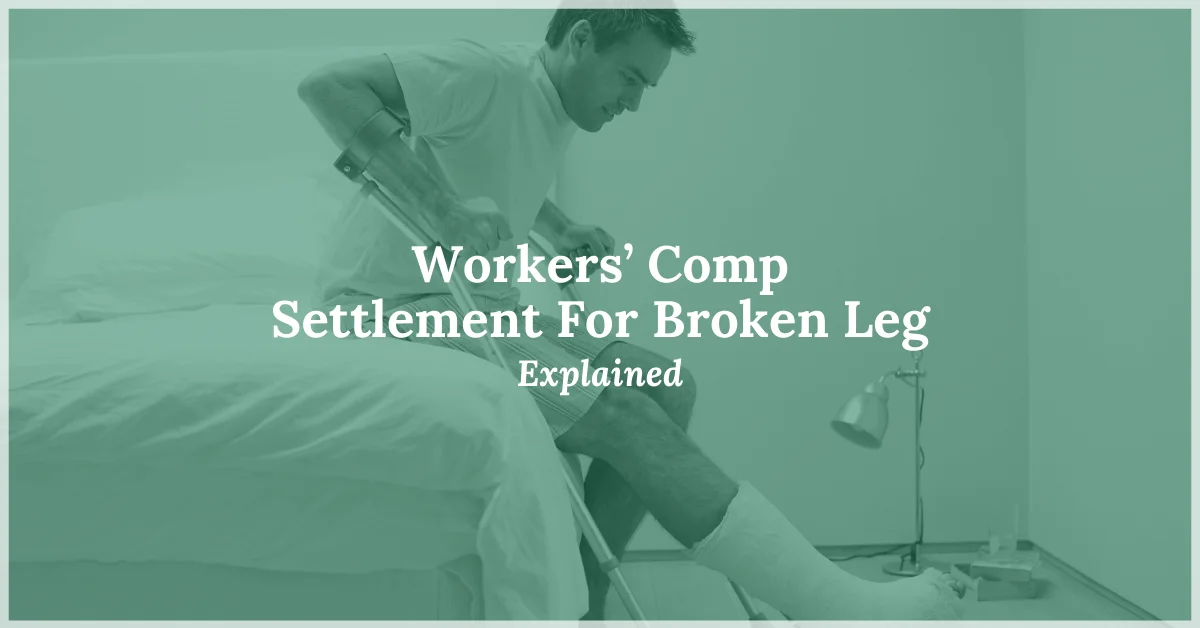 Getting hurt on-the-job can be a financial disaster for many of our clients. They live paycheck-to-paycheck and cannot afford to miss even one week's pay. Paying rent and putting food on the table can be extremely difficult if they have no income. Fortunately, employees who suffer a broken leg usually recover after a few weeks and get back to work. They should be paid wage loss benefits for the time off and medical bills are fully covered. Some employees have severe injuries, and they need permanent restrictions or lifetime medical care. A workers' comp settlement for a broken leg in Michigan can result in several years of benefits paid up front when severe enough.
Work injury compensation
Michigan law protects employees hurt on-the-job regardless of fault. It does not matter how the accident occurred. Workers' comp benefits include lost wages and medical treatment. Employees should get a weekly check if they cannot work because of a broken leg. All medical bills should be paid.
Employees can calculate how much should be paid for their injury at work. They should receive 80% of their after-tax average weekly wage for each week they cannot work. It is based upon the highest 39 paid weeks out of the 52 weeks before injury. Overtime, discontinued fringe benefits, and even second jobs should be included in the amount. The State of Michigan publishes tables that use tax filing status and number of dependents to show the weekly comp rate.
Medical treatment for your injury should also be covered 100%. There are no copayments or deductibles owed under workers' comp. Watch out for insurance companies who dispute payment based upon a preexisting medical condition.
It is critical to understand legal rights in Michigan when thinking about a workers' comp settlement for a broken leg. The amount paid on a weekly basis is going to impact how much the insurance company is willing to pay.
Workers' comp settlement for a broken leg
Our clients want to settle their case and move on with their lives. This allows them to do their own vocational rehabilitation and medical treatment without input from their employer or insurance carrier. How much is paid for a settlement depends future wage loss benefits and medical treatment.
The value of your case is going to depend upon how much the insurance company thinks it must pay in benefits. Employees who recover quickly and get back to work will not get much of anything.
A workers' comp settlement for a broken leg can be worth several years of wage loss benefits if an employee is disabled from working or needs future medical care. A settlement usually requires that an employee give up his or her job so be very careful when making a decision.
Michigan Workers Comp Lawyers never charges a fee to evaluate a potential case. Our law firm has represented injured and disabled workers exclusively for more than 35 years. Call (844) 316-8033 for a free consultation today.
Related information:
Michigan Workers' Compensation Rates For 2021 Published