Why workers compensation is better than your group health insurance policy and how to get medical bills paid in a disputed claim.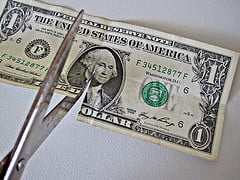 Forbes.com published an interesting article last week regarding an AMA report on medical bills. It shows patients are typically responsible for 24% of the tab.
The AMA looked at the portion of health care costs patients are responsible for through co-payments and deductibles. The report also showed that insurance claims are processed inaccurately 7% of the time.
The AMA would like insurers to provide physicians with better tools to educate patients on the costs of medical treatment. This will improve efficiencies and allow for better care.
We think this is an important issue because of the interplay between workers compensation insurance and health insurance.
When to use health insurance after a work injury?
Many of our clients turn to health insurance when workers compensation refuses to pay. This the only way an individual can get medical treatment while a case is in litigation.
Most insurance companies will pay disputed medical bills provided they are reimbursed out of any settlement or award. The amount paid back is usually much less than what is billed because of contract discounts and negotiated reductions.
Waiting for medical treatment can delay a recovery and return to work by months or even years. Using health insurance can help a person get back on his or her feet faster.
What about deductibles and co-pays?
Workers compensation is supposed to pay all reasonable and necessary medical treatment. There should never be any deductibles or co-pays for the injured worker.
Using health insurance can result in significant out-of-pocket expenses. We tell our clients to keep a running tab of all deductibles and co-pays. These can usually be recouped as part of a settlement with workers compensation.
Call (855) 221-2667 to speak with one of our workers compensation lawyers in Michigan. We offer free advice and never charge a fee unless you are successful with your case.
– Alex Berman is the founder of Michigan Workers Comp Lawyers. He's been representing injured and disabled workers exclusively for more than 35 years. Alex has helped countless people obtain workers compensation benefits and never charges a fee to evaluate a case.
Related information:
Harvard study finds medical bills as reason for 62.1% of bankruptcies
– Photo courtesy of Creative Commons, by Images_of_Money.
06/01/2013