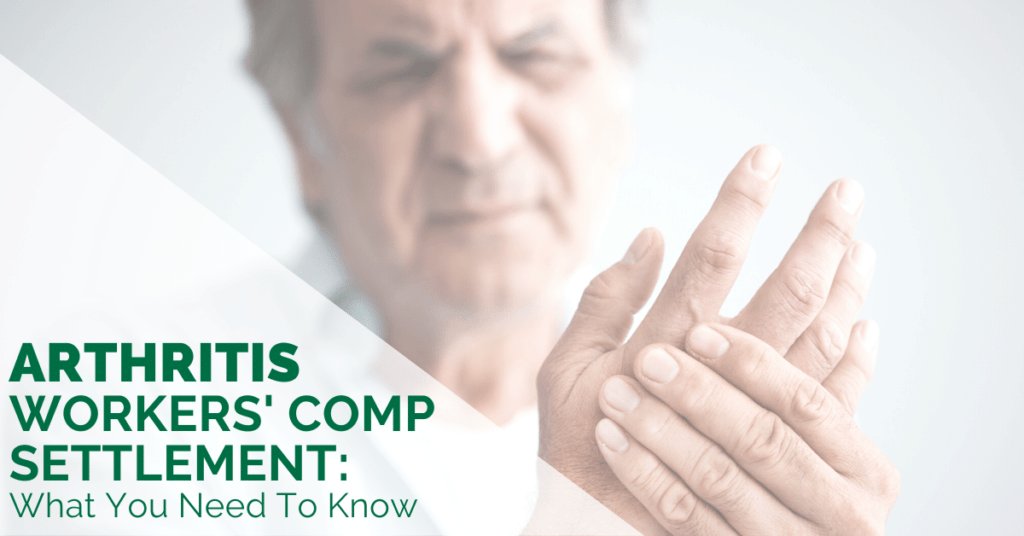 Watch out for low-ball arthritis workers' comp settlement offers and how to make sure fair value is paid.
Our lawyers get asked about arthritis workers' comp settlement on a frequent basis. Michigan law allows a disabled employee to trade workplace injury benefits for a lump sum cash payment. This money can be used for any purpose including medical treatment, vocational rehabilitation, paying off debt, starting a business, or retirement.
Settlement is an attractive option for disabled employees who want to move on with their lives. We tell our clients to come up with a plan and be ready when the time is right. Insurance companies are tough negotiators, and they do not want to overpay.
The amount paid for an arthritis workers' comp settlement will depend upon several important factors. Insurance companies look at future medical needs and how long a person is expected to be disabled from working. This information is used to determine how much should be offered for settlement. There is some confusion about whether insurance companies even pay for arthritis claims.
Can this condition be covered by workers' comp?
Insurance companies think of arthritis as a magic bullet to dispute a workplace injury claim. Preexisting arthritis in knees, elbows, back, or neck can be made worse. It is up to a physician to say there has been a change of underlying pathology. Available workplace injury benefits include medical treatment and lost wages.
Watch out for insurance companies who make low-ball arthritis workers' comp settlement offers based upon the independent medical examination or residual post-injury wage earning capacity. These are strategies used by insurance companies to reduce what should be paid.
Insurance companies use the independent medical examination to dispute workplace injury benefits. These doctors are not independent and make careers out of testifying against disabled employees. It is common for their medical reports to say problems are just caused by arthritis and symptoms are not work-related. We recommend hiring an experienced lawyer should this occur.
Insurance companies also use residual post-injury wage earning capacity to say an employee is only partially disabled and can find a new job. Wage loss benefits are supposed to be 80% of a person's after-tax average weekly wage. Phantom wages from a job that does not exist or is unattainable will be used to reduce the comp rate. This negatively impacts the amount of any arthritis workers' comp settlement.
We recommend getting a free telephone consultation from an experienced lawyer before accepting any settlement. Do not leave money on the table because some defense medical examiner says it's just degenerative arthritis. Make sure to also challenge any biased labor market survey and negotiate settlement from a position of strength.
Michigan Workers Comp Lawyers never charges a fee to evaluate a potential case. Our law firm has represented injured and disabled workers exclusively for more than 35 years. Call (844) 316-8033 for a free consultation today.
Related information:
Workers' Comp Not Sending Checks: Now What Do I Do?