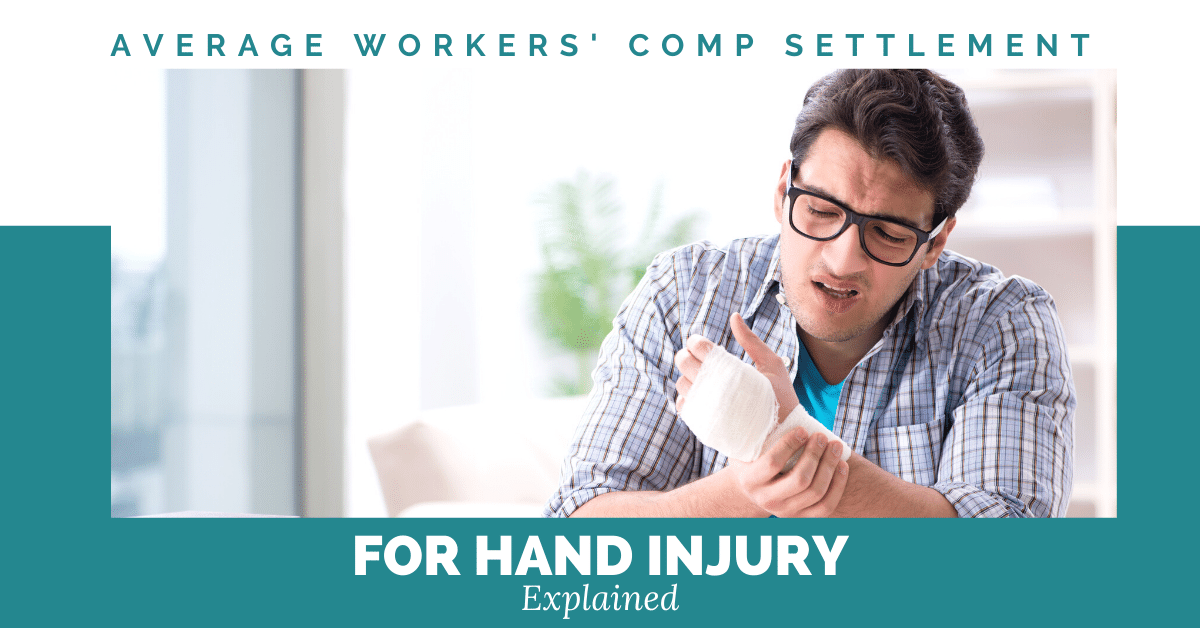 Michigan lawyer discusses average workers' comp settlement for a hand injury.
We have represented many people with serious hand injuries. Some of these individuals suffer traumatic amputation of a finger or lose the hand entirely. It is common to have severe pain caused by damage to a nerve. A lump sum cash payout is a good option when a return to work seems unlikely or is just not possible. Here is what everyone should know about the average workers' comp settlement for a hand injury and how to maximize value.
The payout amount is going to depend upon how much work injury benefits need to be paid. Employees hurt on-the-job are entitled to lost wages and medical. The amount paid for lost wages is based upon 80% of the after-tax average weekly wage. This calculation should include money for overtime, discontinued fringe benefits, and even second jobs that cannot be performed anymore. All reasonable and necessary medical should be covered including the cost of prosthesis.
Schedule loss of use
Individuals who suffer a traumatic amputation are entitled to wage loss benefits regardless of their work status. Loss of thumb is 65 weeks. Loss of first finger is 38 weeks. Loss of second finger is 33 weeks. Loss of third finger is 22 weeks. Loss of fourth finger is 16 weeks. Loss of hand is 215 weeks. This money is guaranteed and must be factored into any payout amount. Do not let the insurance company stop payments when the specific loss period ends because general disability payments could still be owed.
What is the average workers' comp settlement for a hand injury?
In Michigan, there isn't a specific amount listed for the average workers' comp settlement for a hand injury. Statistics published by the Workers' Disability Compensation Agency show the average payout amount for a work-related injury in Michigan was $59,235.42 in 2020. This is not a lot of money for someone with a severe hand injury.
Many of our clients get more than average when medical and vocational evidence shows continuing need. Money awarded for your work injury claim can be used for any purpose including additional medical treatment, education, retraining, paying off debt, and/or retirement.
Calculation
The only way to calculate the average workers' comp settlement for a hand injury is by examining medical and vocational evidence. It is important to get an estimate of future medical costs from a treating doctor. The weekly comp rate must also be checked so that it accurately reflects what an employee was making before getting hurt.
Insurance companies are smart, and they know value of claims. They do not want to overpay and look for ways to save money by cutting medical treatment or wage loss benefits. Watch out for insurance companies who use biased medical or vocational reports to minimize what needs to be paid under work injury insurance.
Hiring a work injury lawyer
We recommend hiring a work injury lawyer who can help develop medical and vocational evidence. This will ensure more than average workers' comp settlement for a hand injury is paid. Attorney fees are quickly made up by higher payout offers. The attorney can also verify the correct weekly amount is being paid and fix any underpayments.
Michigan Workers Comp Lawyers never charges a fee to evaluate a potential case. Our law firm has represented injured and disabled employees exclusively for more than 35 years. Call (844) 316-8033 for a free consultation today.
Related information:
Schedule Loss of Use Chart (Workers' Compensation Injury Chart) Explained